Angels Landing Chain Section: Full Video From Start To Finish
Nov 05, 2021
Hiking Angels Landing in Zion National Park soon? Check out this video of the entire chain section to decide if this hike is right for you!
(Background music was generated by A.I. and gets kind of annoying... Feel free to mute the video and listen to whatever you'd like!)
The Angels Landing hike in Zion National Park, Utah is notorious for being one of the deadliest hikes in America...
But is it?
Statistically speaking, very few people who do this hike end up falling off, or dying. Despite the steep drop offs and overwhelming majestic views, the chain section of Angels landing is not particularly challenging, physically. Although it is quite a cardio workout to gain so much elevation on a relatively short hike (2.5 miles) there is nothing particularly challenging (physically) about climbing the chain section.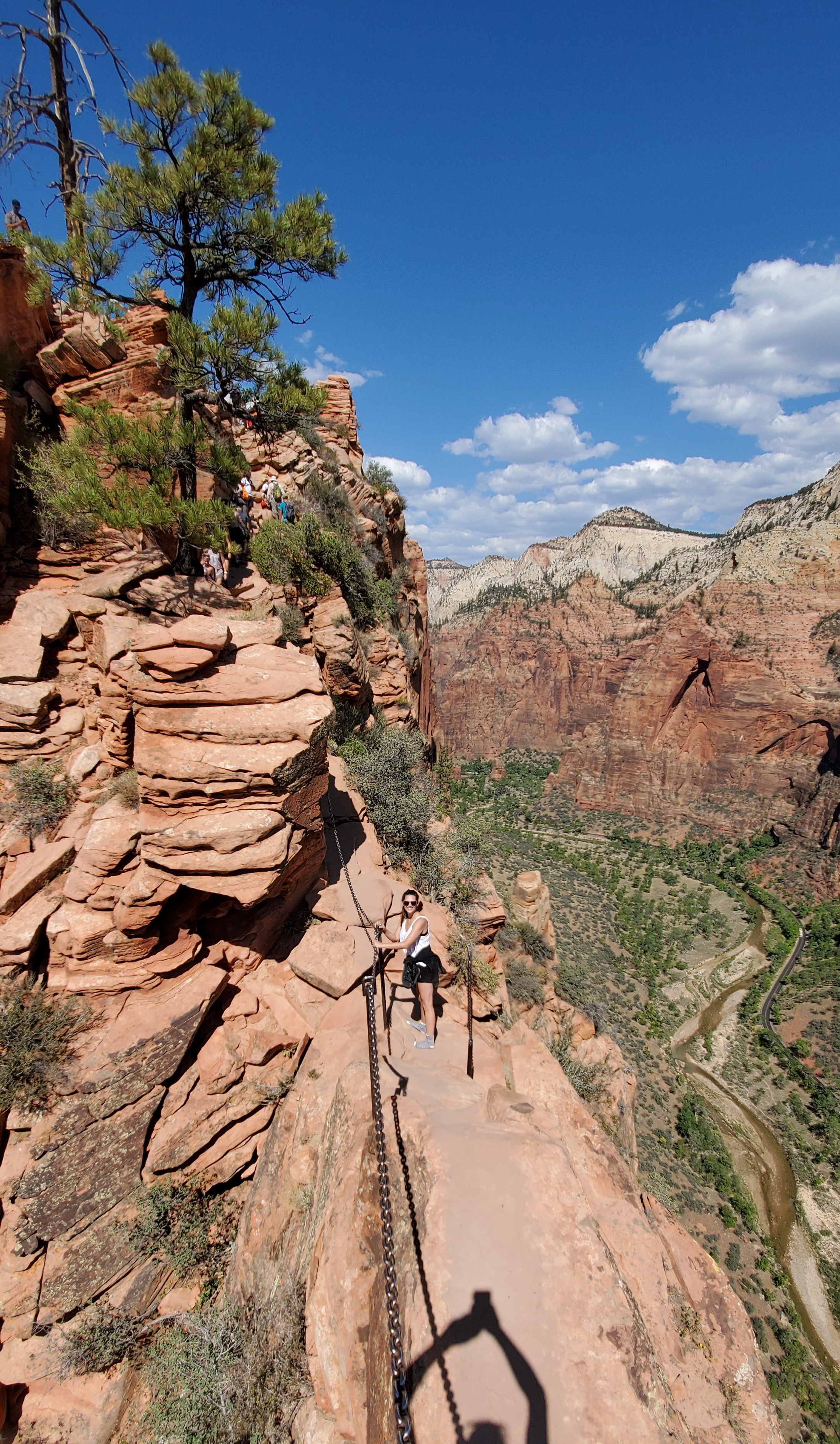 The chain section at angels landing does require hikers to be in moderately good shape, as you will need to use your arms to support you on short parts of the class 3 climb, after already gaining a ton of elevation on the hike to get there. The real challenge of Angels Landing, however, is for those with a fear of heights, or unfamiliar with navigating exposed rock faces. To add to these fears, the chain section is frequently overcrowded with nervous hikers, and parts of the rock can be sandy and slippery.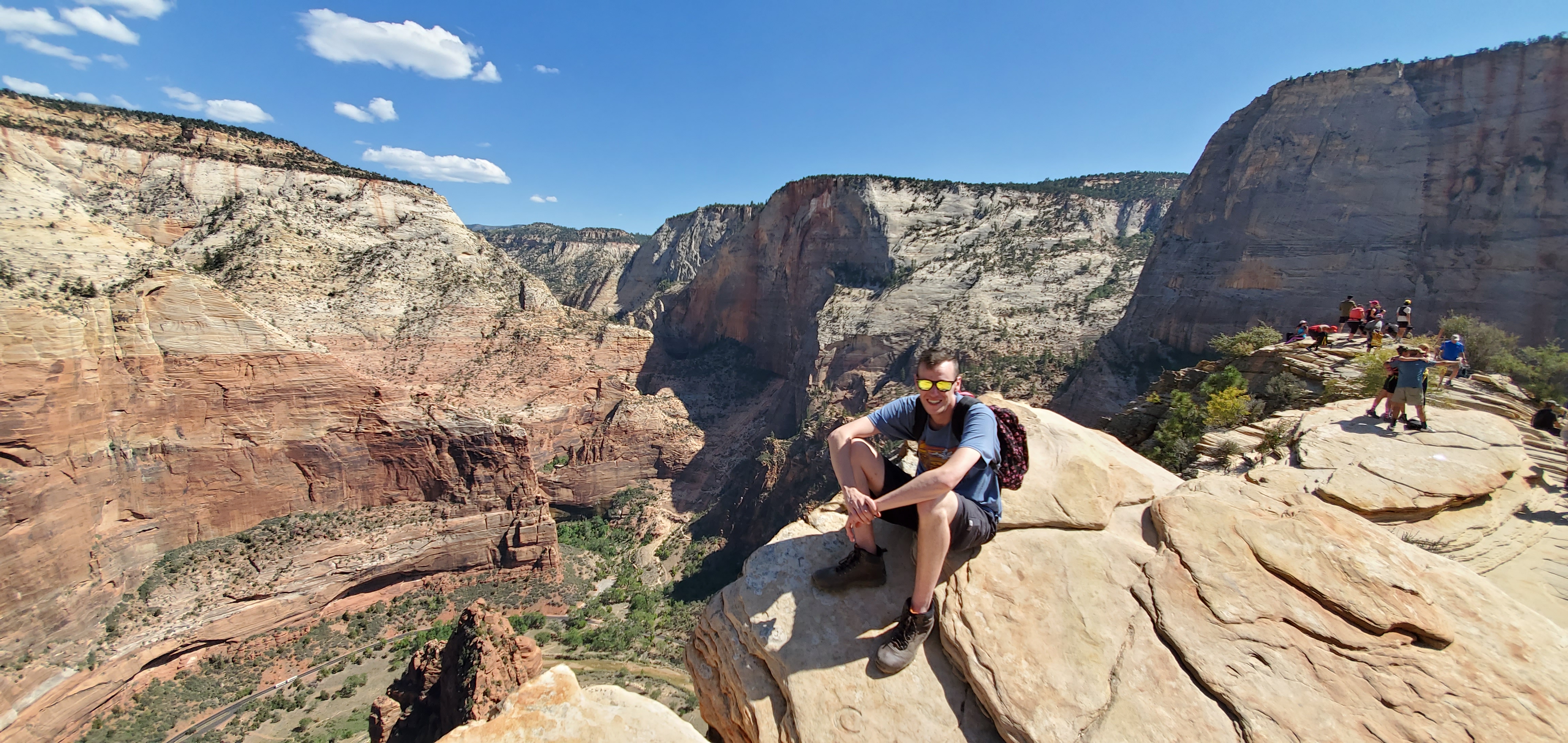 Thankfully, the chains at Angels Landing are extremely well maintained, and provide a reliable grip for safety throughout all of the exposed sections, where novice hikers may feel uneasy. In reality, most relatively fit hikers could complete the climb fairly easily without using the chains, if it wasn't for the crowds of people constantly bottlenecking on the steeper parts.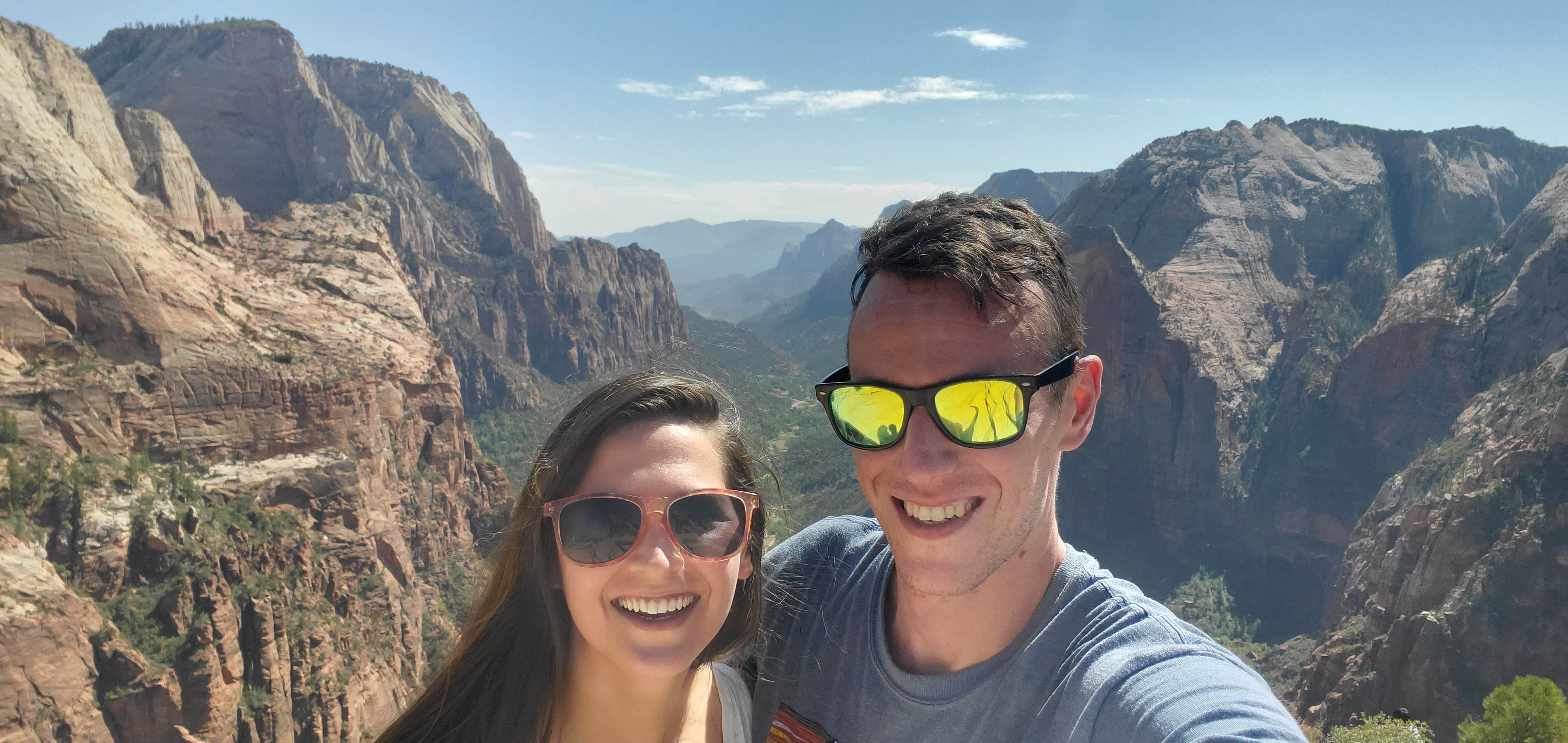 If you are planning to climb the chains at Angels Landing, be sure to bring lots of water, and wear a hat or sunscreen, as much of the trail is exposed to direct sunlight, without shade. Since Zion National Park receives so many tourists, many people are unprepared for the hot, dry desert environment. Avoid dehydration and heat exhaustion, and come prepared with several large bottles of water - you will need them!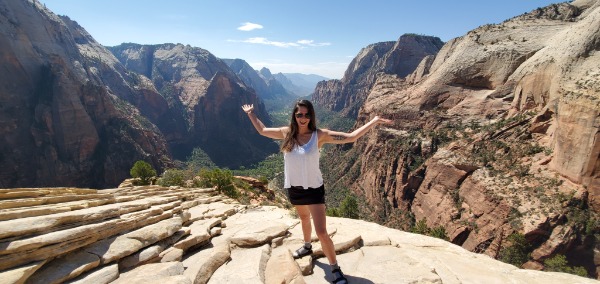 Headed to Angels Landing soon?
Save the maximum amount possible on your flight using the link below: