Big Pine Creek South Fork Trail To Finger Lake [Inyo National Forest] - THE SOLO HIKER'S GUIDE
Nov 05, 2021
Here's what to expect when hiking the South Fork Trail of Big Pine Creek up to Brainerd Lake, Finger Lake, and Middle Palisade.
This trail is as steep as it is beautiful. If you plan on reaching the lakes, or climbing Middle Palisade, plan to start before the sunrise, and expect a thorough ass-kicking (unless you're in phenomenal shape.) All in all, if you plan to summit Middle Palisade, expect a 16.2 mile round trip, and over 6,800 feet of elevation gain in the first 8 miles!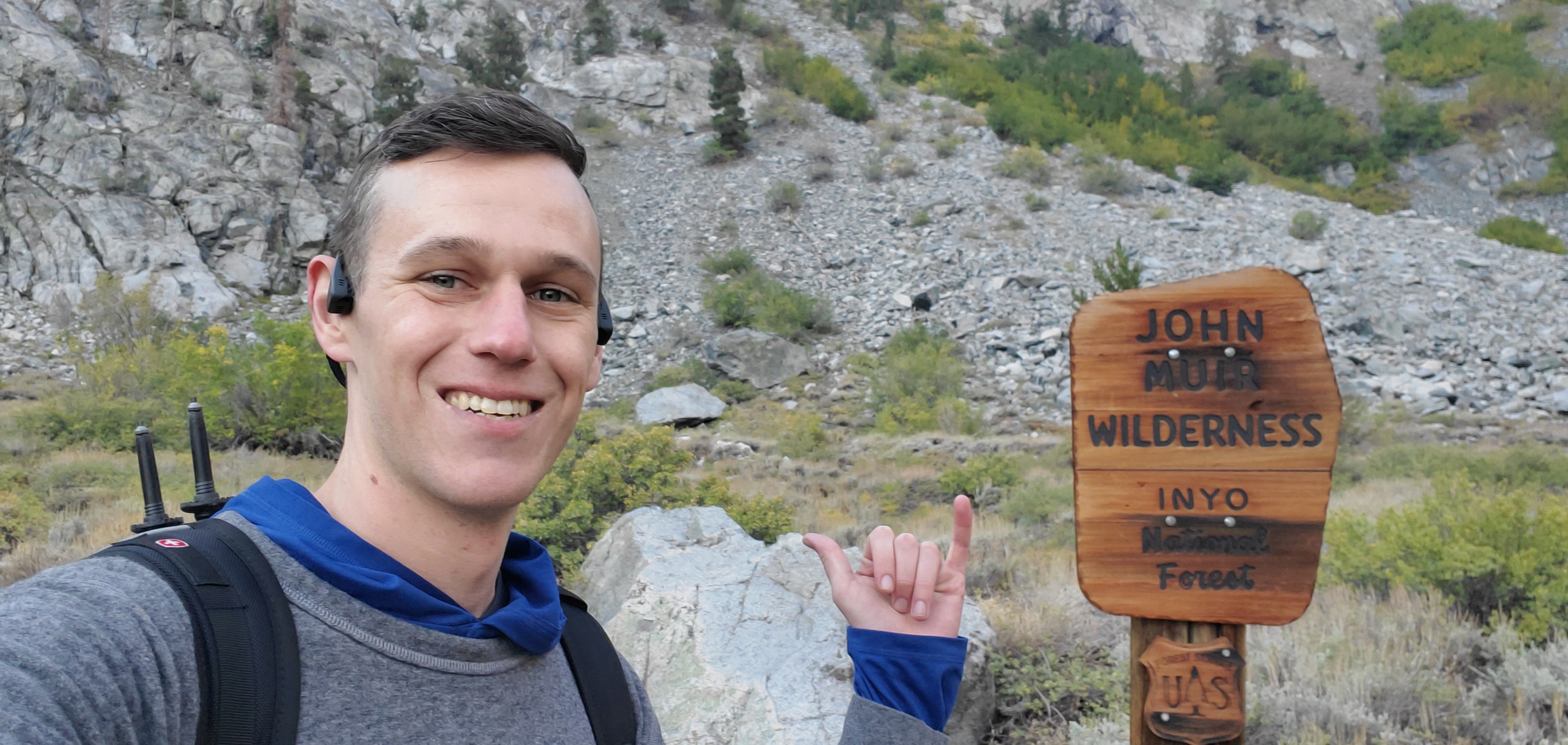 While it can be accomplished as a day hike by people in great shape, most people choose to camp in the backcountry, and spend two or three days hiking the South Fork of Big Pine Creek. Backcountry camping on the South Fork trail requires a backcountry permit, available at local ranger stations (and online.) Also be sure to bring an approved bear canister, as black bear sightings are common in this part of California.
Hiking high in the Eastern Sierras immediately reminds you just how awesome and beautiful nature can be. From the spectacular rocky peaks towering thousands of feet above you, to the creeks, flowers, and wildlife, you are surrounded by everything the great outdoors has to offer, and nothing else!
Compared to the North Fork Trail, this trail is quite a bit more rugged and less trafficked. While both trails were a workout, the steepness of the South Fork seemed never-ending, and unforgiving. While the North Fork trail has more lakes and is more "instagramable," Finger Lake on the South Fork trail (right beneath Middle Pal) is one of California's hidden gems.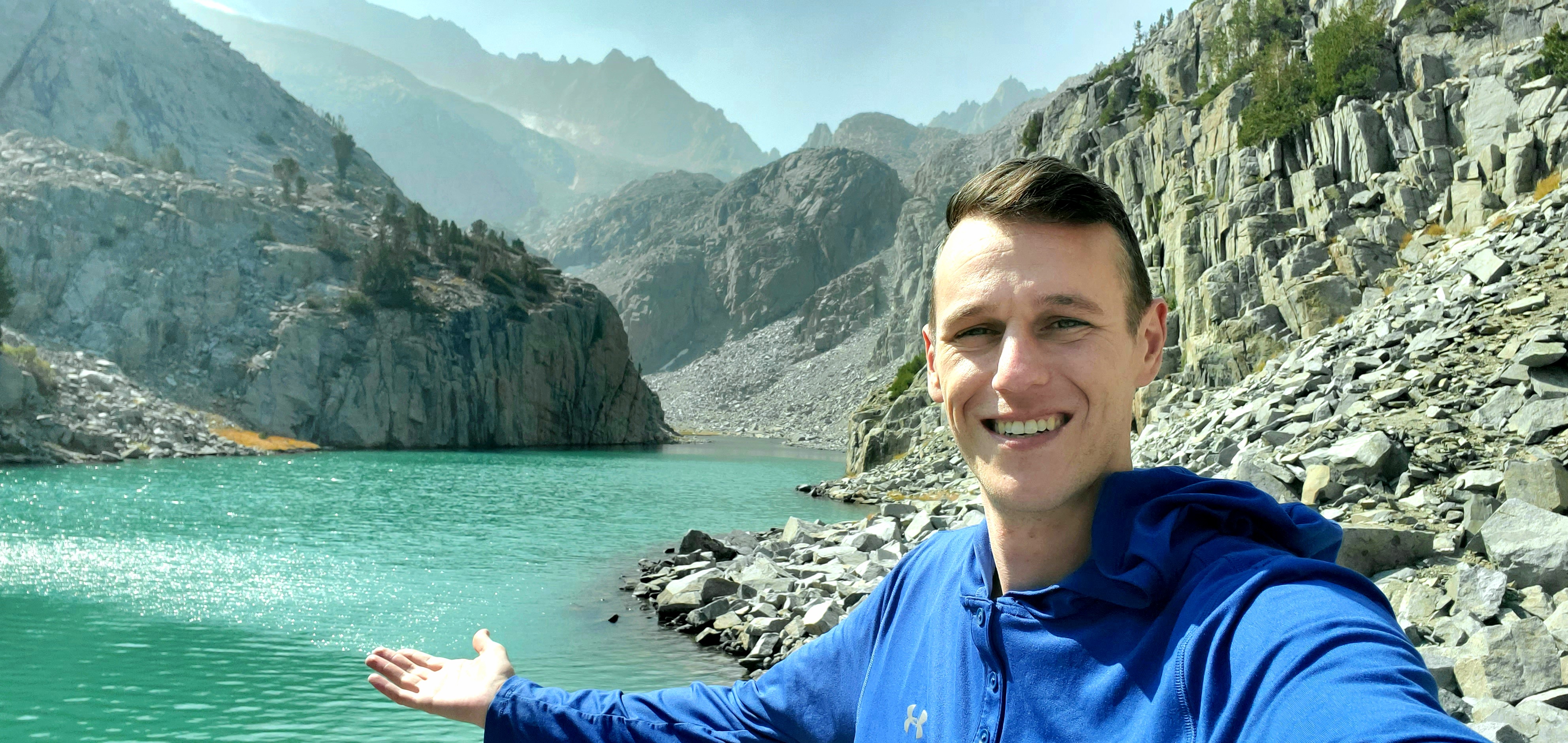 While the South Fork Trail may have a few less postcard photo ops than the more popular North Fork, what it does have is some of the most amazing, unadulterated natural scenery California (and maybe the whole United States) has to offer. From the almost day-glowing blue, crystal-clear water of Finger Lake, to the majestic ancient bristlecone pines all twisted up from a century of mountaintop wind: seeing this area in person will be worth every second of wondering if you will actually die from doing so much cardio at double-digit elevations! (As long as you take a water filter, snacks, and mind the bears - you won't!)
As far as technical details about hiking the South Fork Trail out of Big Pine Creek Campground (or from Glacier Lodge) here's what you need to know:
The trail starts from the Big Pine Creek Campground (or Glacier Lodge Campground) The main thing to keep in mind is that there is a stream crossing early on, in the first couple miles, that can be quite dicey (read: DEADLY) at certain times. This was my second attempt at this hike, because when I tried in June a few years ago, what was supposed to be a "stream-crossing" was chest-deep whitewater rapids due to snowmelt.
The best time do do this hike (for average people without a ton of mountaineering experience) is August or September, as most of the snow has melted, and you can probably rock-hop across the stream. If you are attempting this hike at other times, considering starting before the sun comes up and starts melting more ice, so the water level will be lower. Another option would be to bushwhack a mile or two from the campground (as it is on the other side of the stream) and meet up with the trail after it crosses over.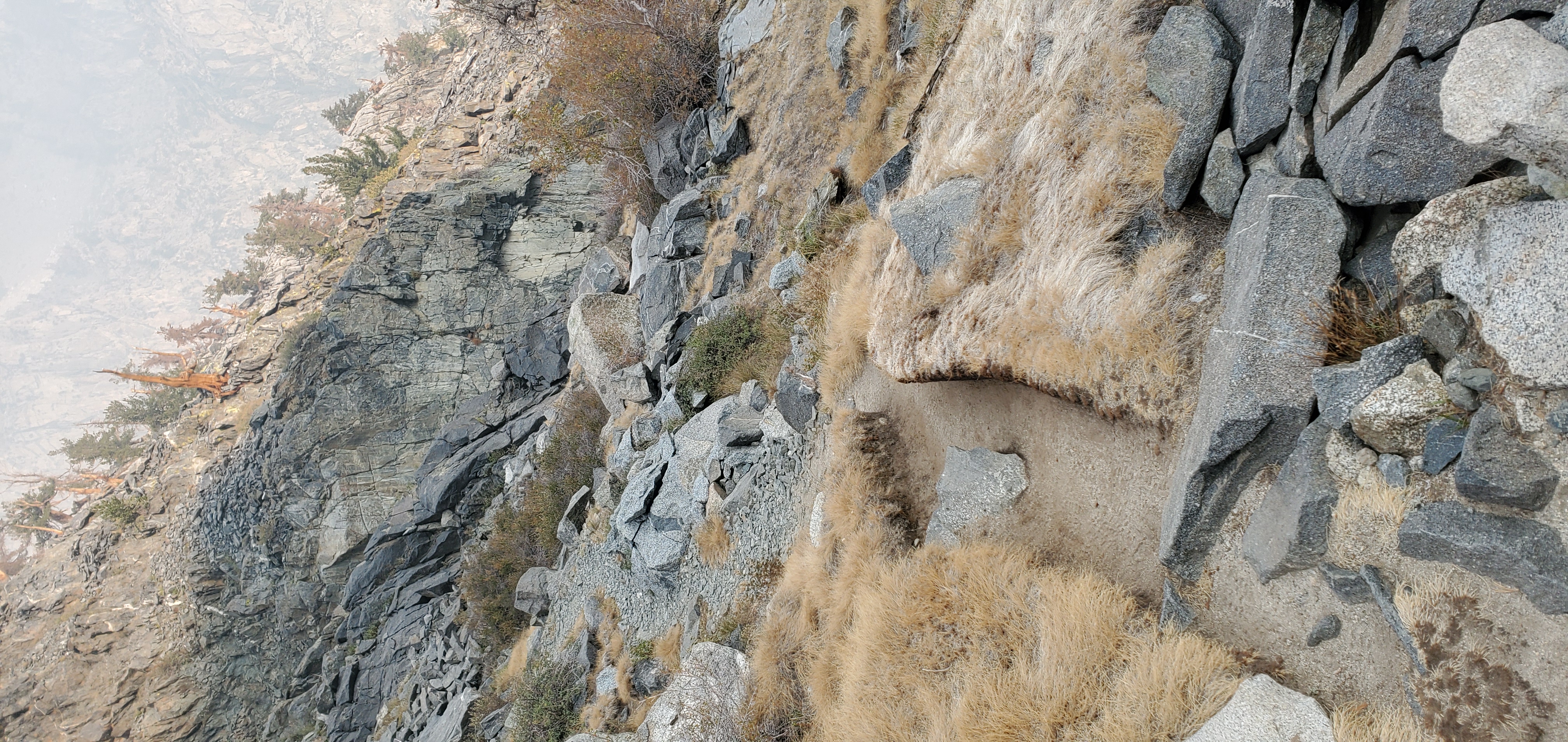 After the stream crossing, the trail is clearly worn and very obvious, all the way to Brainerd Lake. Up, up, and away! The loose rocks, scree, and talus can make it feel like you are walking up the down escalator, at times. Just keep snacking, and pushing! When I was there, a nearby wildfire made it difficult to see more than a few hundred yards, and quite difficult to breath. Seems like California is always on fire...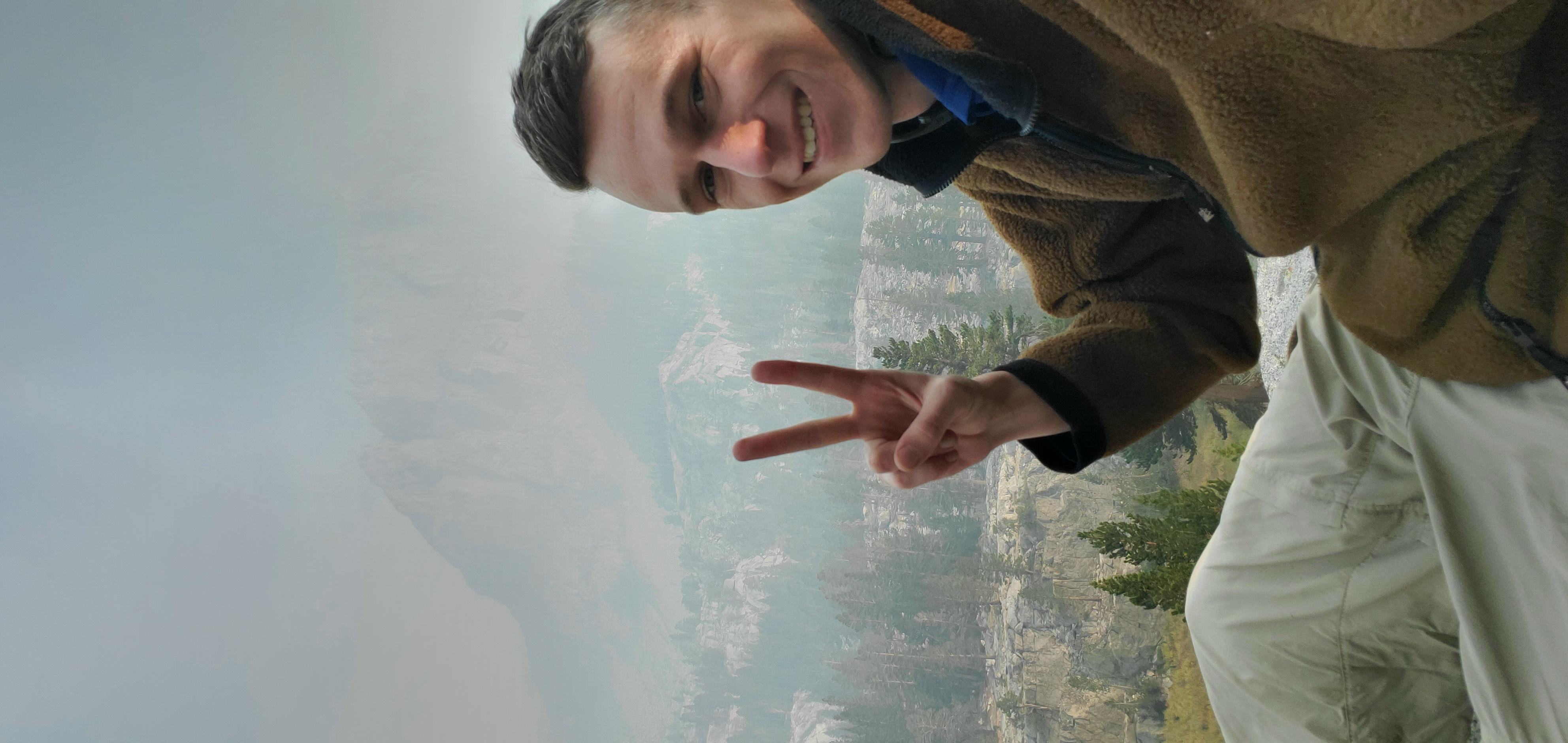 There are one or two places where you can stop and fill your water bottle between the first stream crossing and the lakes, after you crest the first big ridgeline. After you reach Brainerd lake, the trail sort of disappears, and it becomes a choose-your-own adventure up the steep talus field on your right, if you are continuing up to finger lake. Basically, just keep going up! I saw a handful of cairns, and some dusty boot skids where people had clearly scrambled up recently, so although there wasn't really a "trail" it wasn't difficult to navigate. Just be extra careful crossing the talus boulders, as even some of the larger, compact-car sized rocks will move around on you.
Here's a video of the entire trip down from Finger Lake to Brainerd Lake:
From here, if you plan on heading up to Middle Palisade, you can go around the lake either way, but going to the left seems to be the easier and more popular route. Between starting later than I intended, all the smoke inhalation, and realizing how out of shape I am from spending a year sitting on my ass working from home, I decided to just hang around Finger Lake for a couple hours instead of continuing to climb Middle Pal.
Having Finger Lake, and its freakishly blue water all to myself for an afternoon is an experience I'll never forget. I cannot describe how peaceful and tranquil it felt to doze off on flat, sun-warmed rock, all alone, miles away and above civilization on a Wednesday afternoon!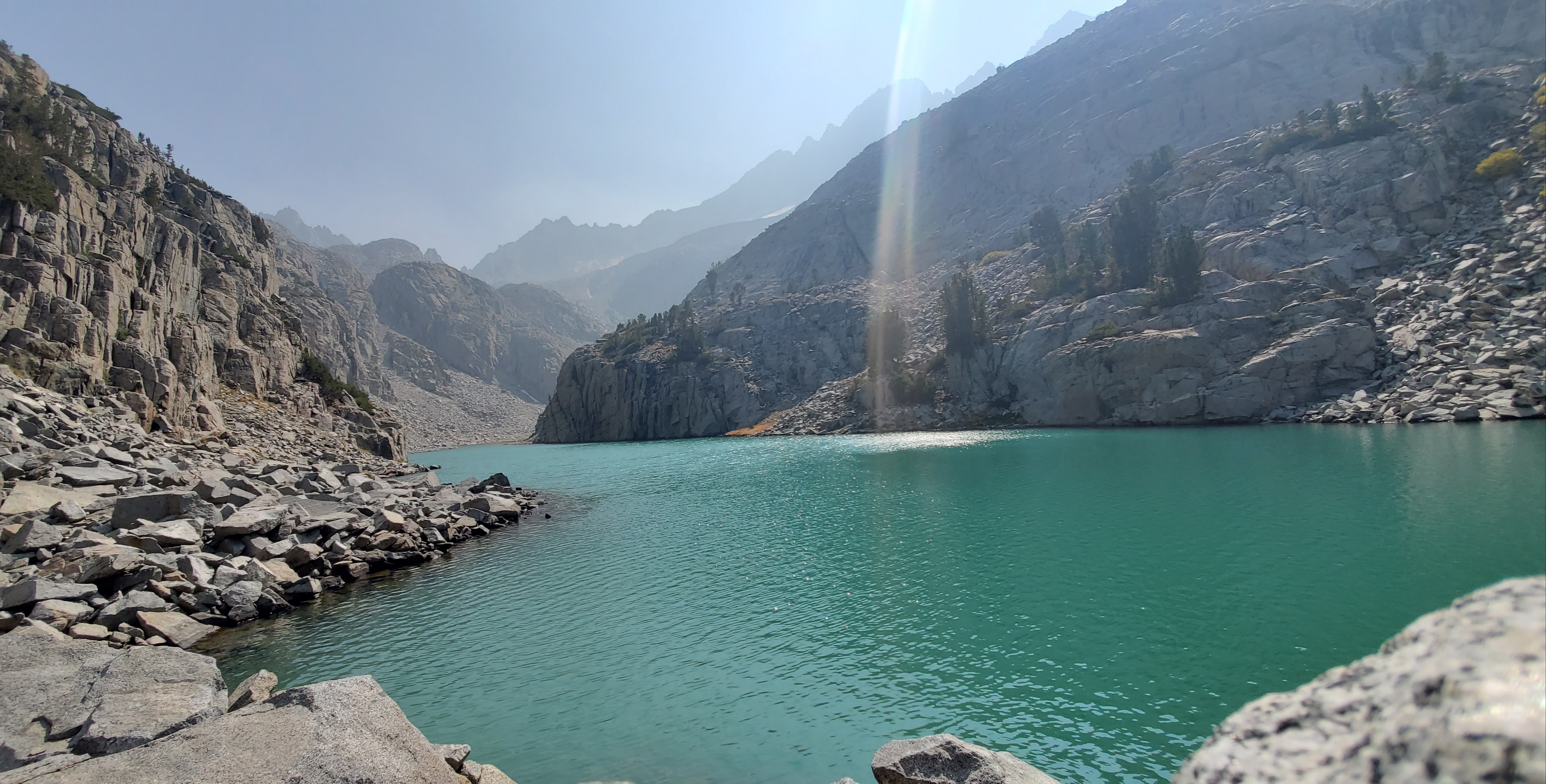 That was, until the crack and rumble of a nearby avalanche startled me awake. Luckily it was a ridgeline over, but I awoke to what sounded like a heavy artillery shell being fired, followed by what sounded (and felt) like a fleet of busses rolling down a rocky cliff face... After this stark reminder of the unpredictability of mother nature, I decided it was time to head back down the mountain to my campsite, where I could cook some real food and nap on the $10 air mattress in the back of my rented pickup!
If you are thinking about doing this hike, stop thinking and start planning! Commit to reaching the Finger Lake, and I promise you will be blown away at how magically blue this lake is! Unless you run up hills everyday for fun already, I HIGHLY recommend doing some physical conditioning for several weeks before you get there; this one was a real ass-kicker!
Check out these deals from Cheapo Air to get the cheapest price possible on your flight out to California: