WATCH: Full Shine Ranker SEO Audit Tutorial
May 03, 2022
GET THE CURRENT SHINE RANKER DEAL HERE
Full Shine Ranker SEO Audit Tutorial
See a $1000 SEO audit done live using Shine Ranker
Shine Ranker is a tool developed by Chase Reiner that simplifies SEO to the point where it's easy for anyone to rank their website on Google, without having to hire and expensive SEO agency.
It works by combining a variety of search engine optimization tools that other companies charge tons of money for, into one simple user-friendly interface. All within a single platform, users can conduct keyword research, audit the SEO of their website, spy on competitors, and even generate Google-optimized content using artificial intelligence (AI.)
Using the Shine Ranker SEO tool, virtually anyone capable of creating their own website can generate thousands of organic clicks in as little as a month or two. Really, you can start getting traffic directly from search results using Shine Ranker as fast as you can get your new pages indexed! Some users like James Jernigan are reporting their new pages being indexed and ranked in as little as 24 hours!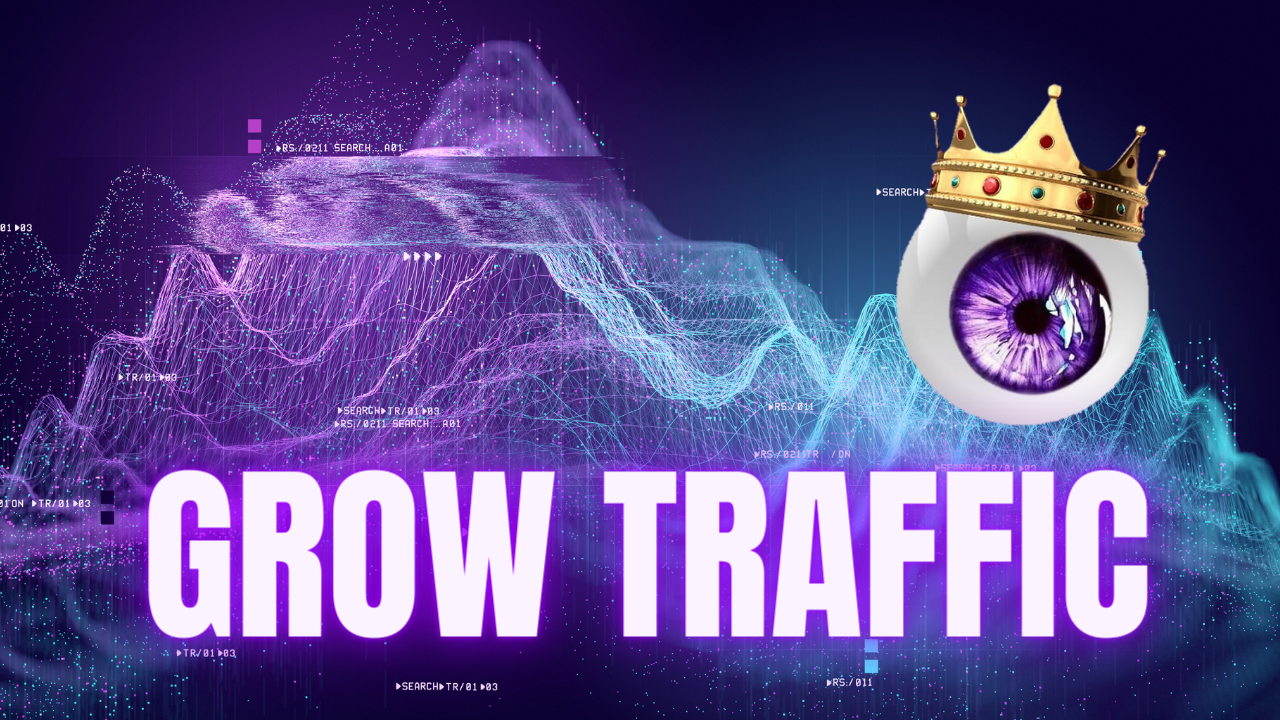 How does Shine Ranker work?
Shine Ranker works by using automation to audit your website, finding valuable keywords that have high search volumes and low competition, and then using AI (artificial intelligence) to create content about those keywords. Then, all you have to do is publish this content on your website, and enjoy all of the free traffic Google brings you!
Shine Ranker Keyword Research: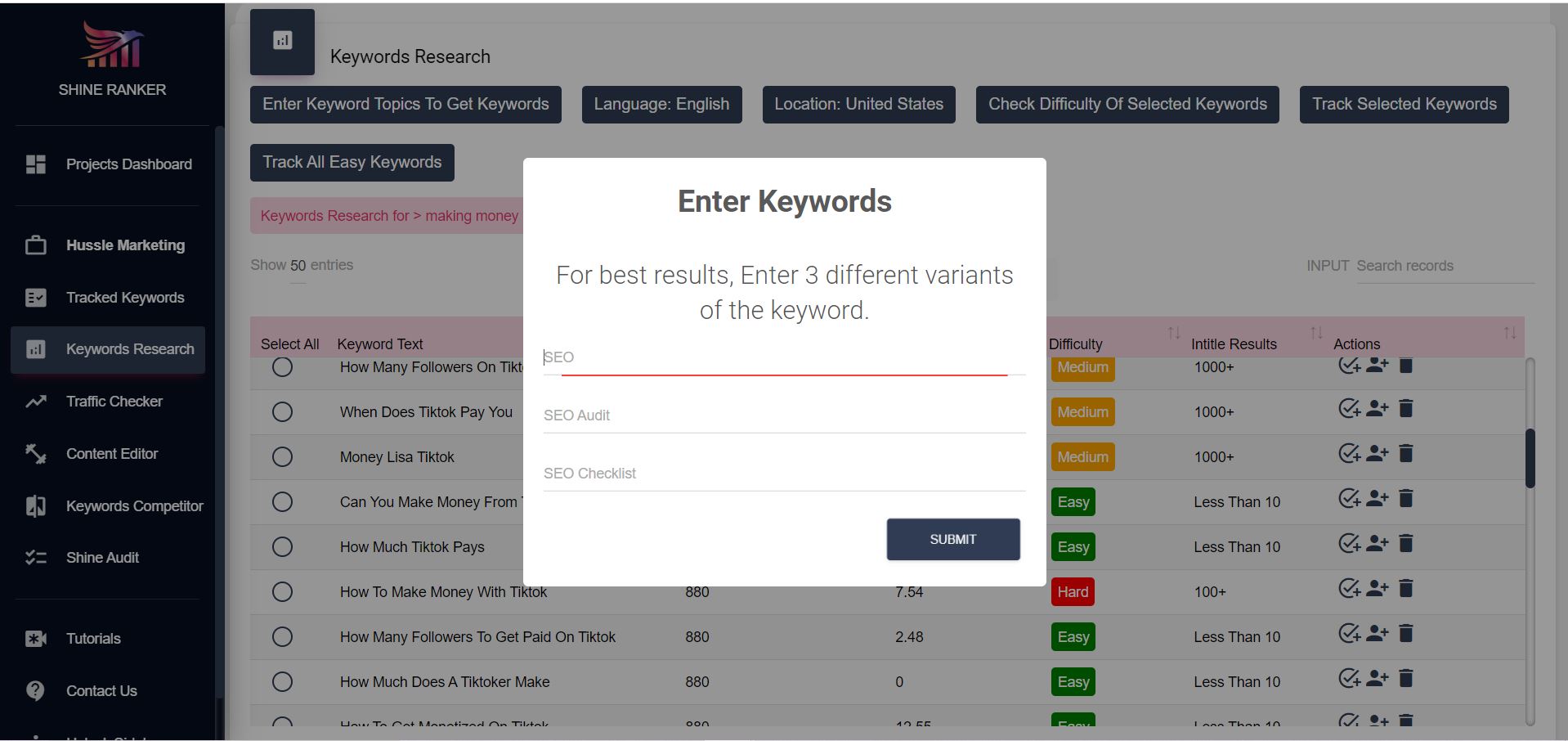 Shine Ranker makes keyword research a breeze, for even the most novice website creator who knows nothing about SEO. All you have to do is enter 3 words about your website, and the tool will automatically generate hundreds, and sometimes thousands of other valuable keywords you can target. Once it does, simple transfer the keywords to the AI article generator, and let it do the hard work of creating content for you!
The Shine Ranker keyword research tool gives you all sorts of valuable information about the key words, such as search volume (how many times per month the keyword gets searched on Google,) CPC (cost-per-click if you were to run Google ads,) a difficulty score, and most importantly: intitle results. Intitle results let you know how many other web pages currently target a given keyword. Using Shine Ranker could literally mean the difference between competing with 10 other websites, or 1000+.
If your website isn't getting the traffic you think it deserves, Shine Ranker could help shine a light on to why that is...
Shine Ranker Competitor Analysis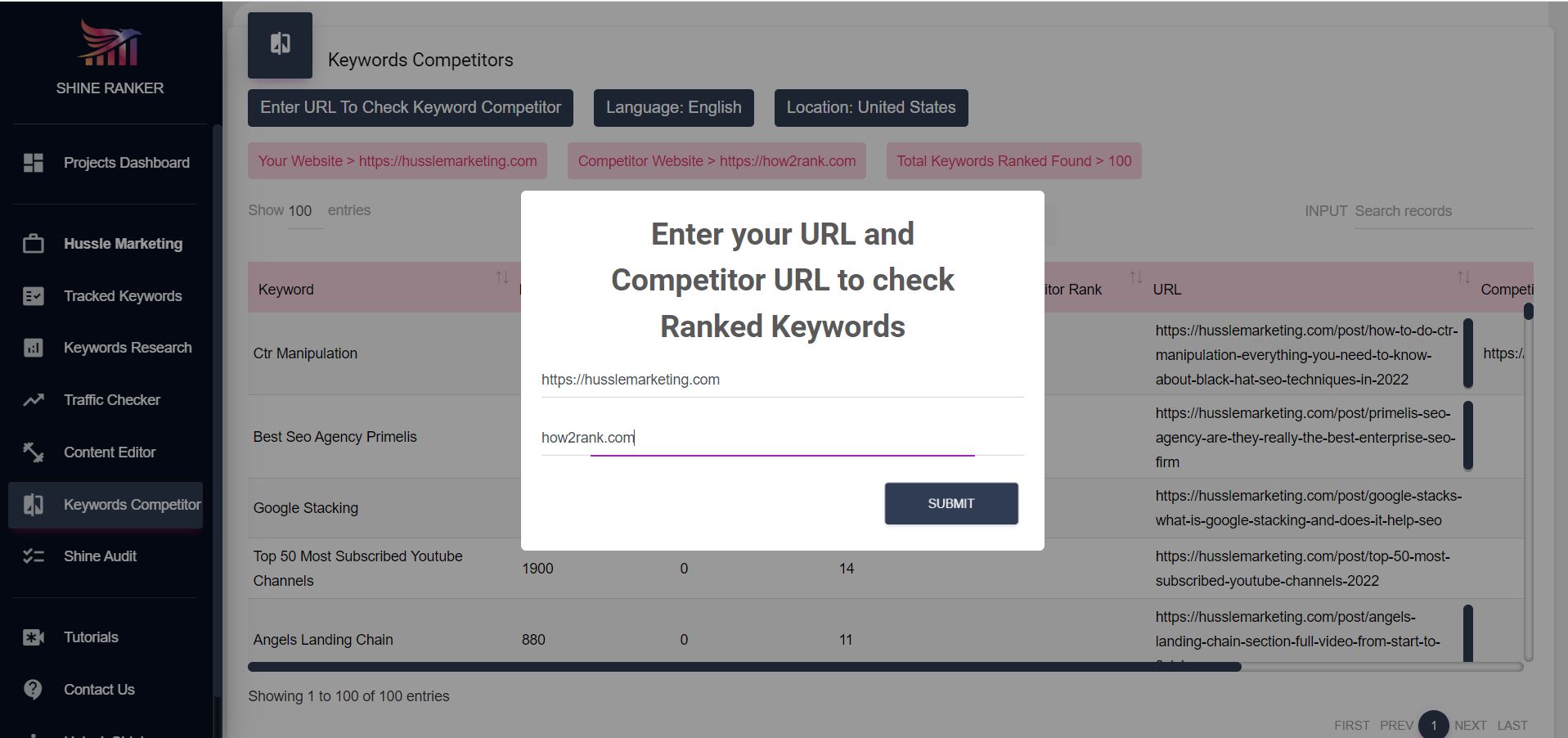 Shine Ranker lets you compare your website side-by-side with any other website on Google, meaning you can instantly see which keywords your competitors are beating you for. Just plug both URLs into the tool (your website and your competitors) and it will show you what keywords each website ranks for on Google. Then you can just copy the keywords you want to steal from your competition, and put them into the AI content generator.
Shine Ranker Website Audit Feature: Shine Audit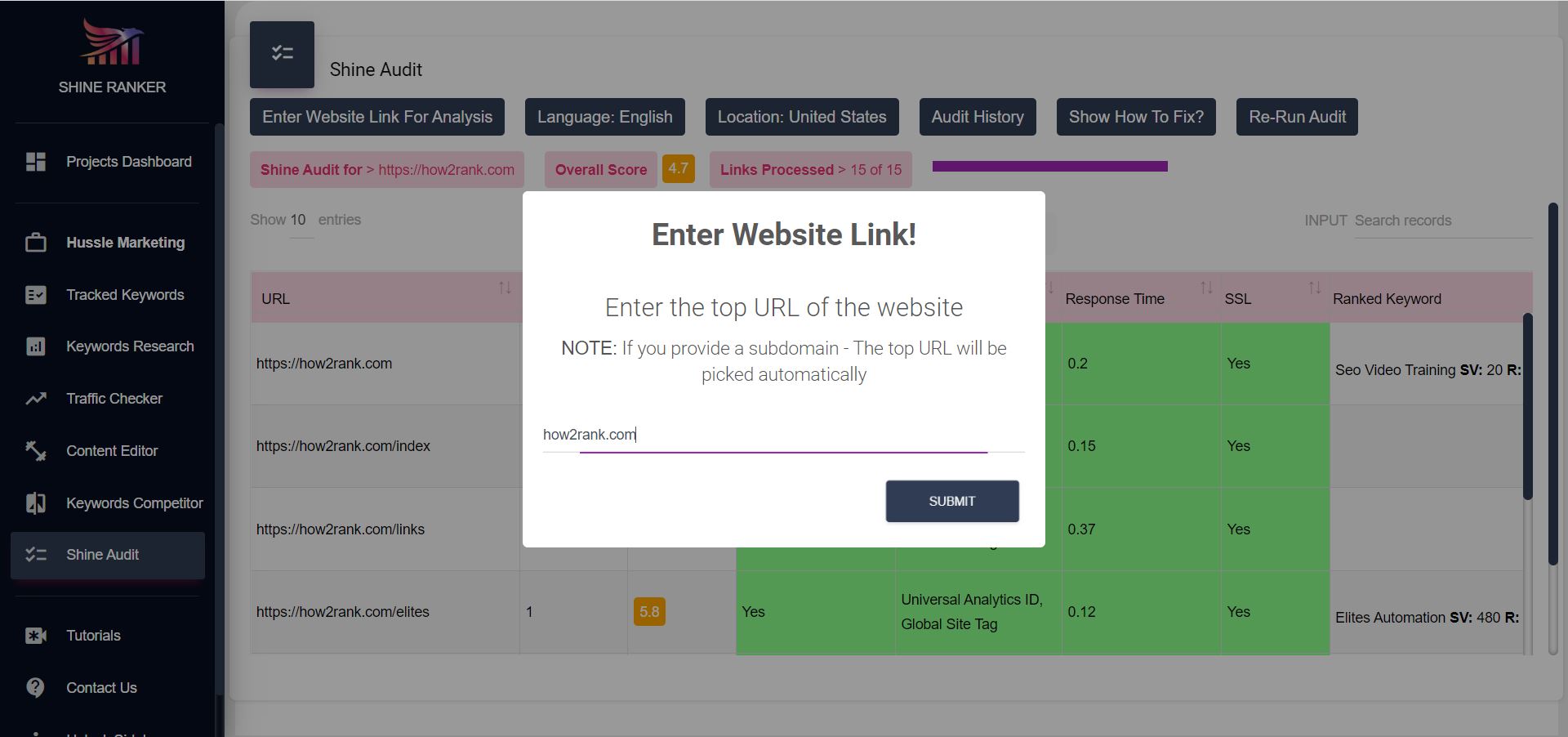 Shine Ranker can even perform and entire SEO audit of each and every page on your website, automatically! All you need to do is type your URL into the box, and the tool will show you what needs to be fixed on a page-by-page basis. The tool checks many important aspects of you on-page SEO, such as whether Google analytics is installed, if the website is secure (has an SSL certificate,) if each page's title matches the H1, if your address and phone number are on each page, and many other important SEO factors.
The best part is, Shine Ranker even lets you export these SEO audits with one click. Not only can you export them as spreadsheet or PDF, but you can even white label them for clients; meaning if you are an SEO agency, you can literally charge hundreds, or even thousands of dollars for something this tool does in seconds!
Shine Ranker AI Content Generator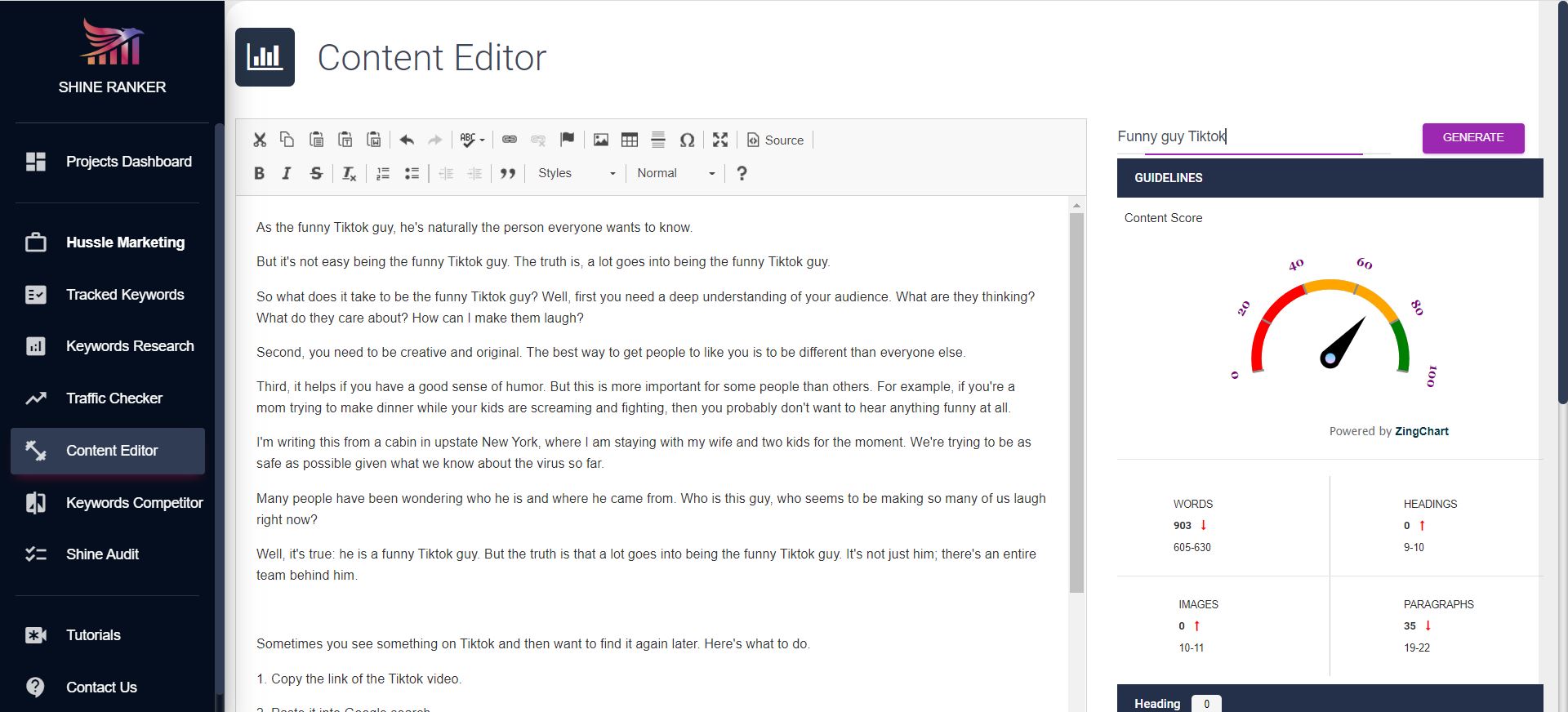 Not only will Shine Ranker find valuable keywords for you, but it will generate the website content for you using AI! All you have to do is put your keyword in the box and click generate, and the tool will create a paragraph of plagiarism-free website content. Then, just give the tool a variation of your keyword, and it spits out more content. So give it another variation. And so on and so fourth, until the little arrow on the right is well into the green. Once the arrow nears 100%, you'll knw that your content is highly SEO optimized, and ready to add to your website so that it gets indexed and ranked in the Google search engine. You could pay hundreds of dollars to outsource all of this content to a writer, or, you can do things the easy way and get the latest deal on Shine Ranker by clicking this link.