The Newest Way for Millennials to Make Thousands of Dollars Per Month
Jul 04, 2021
Millennials are making thousands of dollars per month on TikTok and Monetizing social media in 2021.
As millennials continue to make up a larger percentage of the workforce, they have been able to utilize new avenues for making money that their parents never had. One of these avenues is monetizing social media through TikTok or other platforms like Instagram, where young people can make money by posting sponsored content or selling products.

Millennial Meaning:
It is the generation of people who became adults in the early 21st century and this is the first generation to be primarily raised on the Internet. Millennials are also sometimes called Generation Y, which refers to a demographic age group that falls between those born in 1980 and 2000. This is considered an economic powerhouse being worth more than half of America's GDP as well as over $30 trillion worldwide according to some estimates.
TikTok meaning in 2021
TikTok is an app where users can create short videos with musical or other types of clips added for entertainment purposes such as dancing, singing and many more while optionally adding filters and effects including comic-like speech bubbles containing text such as "I love it" or "How rude!"
These videos may then be shared with friends through social networks called "stories" on Facebook, Instagram, WhatsApp where they may be viewed by a large number of people. Also, TikTok is available for download on the Apple Store and Google Play as well.
How Millennials make a grand per month
Millennials are making a grand per month on TikTok by creating an account and uploading videos. The app's popularity is driven in part by its ease of use video makers can post clips with just a few taps, which means even those without any significant experience or training have the potential to make money quickly become a boon for millennials who need jobs but don't necessarily want to be tied down full-time at one place. There are many ways millennials are making a grand per month in 2021.
Affiliate marketing
After 2020 many affiliate marketers find that TikTok gives more traffic than any other social media in a short moment. Also, this is a way to feature your own self besides affiliate marketing on TikTok. Now in 2021, many people are running videos by promoting their affiliate links on TikTok.They get over 200 to 2,000 views per watch which is a great source of traffic. However, having a good amount of social media traffic is giving anyone a chance to make sales from their affiliate links if their content is good. But TikTok breaks all this hard and gives a huge amount of traffic which helps other millennials to make a couple thousand dollars from affiliate marketing per month.
Listing product on TikTok
Another way millennials are making a grand per month in 2021 is showing up their listing product from Ecommerce sites like Amazon, eBay, groovekart, shopify on their video with creativities. They can sell anything they want, from makeup to kitchen utensils and make a few thousand dollars per month because TikTok gives growth hacking fast viewers in a short time.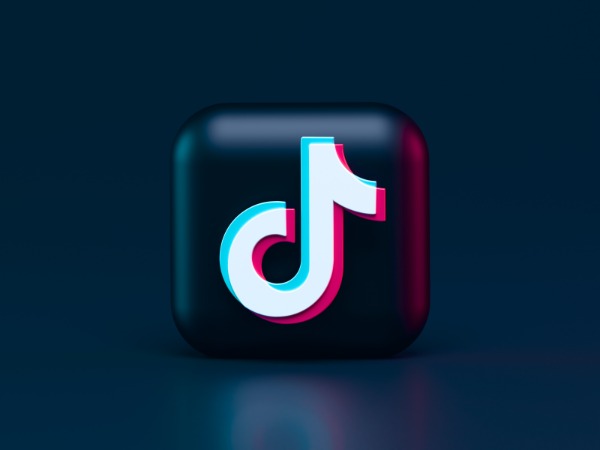 Millennials are Monetizing social media in 2021
Social networks such as TikTok, Facebook and Snapchat have included advertising through product placement on videos or with sponsored posts that are targeted to specific users based on demographics.
The Millennial Generation is the most sought after generation for marketers because it's so influential due to spending habits, lifestyle choices and buying power which millennials use more than any other demographic. Moreover, millennials are responsible for more than $600 billion in annual consumer spending.
We have a few Millennial examples of TikTok creators who make thousands of dollars per month on their videos such as Amanda Cerny, one of the first influencers to be an ambassador for Maybelline and Nike. She has over 12 million followers on Instagram and her video with Monopoly earned 20K likes which led to another 170K views because it was sponsored by Hasbro. Now she's making six figures off YouTube revenue only as well as being active on TikTok where she posts up to three times daily. The Gabbie Show is also making money from sponsorship deals like Hellmanns mayonnaise but this makes most of its money from TikTok.
Millennials make up over 50% of all consumers globally according to some estimates making them very valuable targets for marketing campaigns or business ventures targeting this age group.
Monetized social media impacts on Millennials
The impacts are huge for the Millennial generation from 2020 to present. Monetized social media impacts have also meant more people can make money off their videos as well as earn income from sponsorships deals and advertisements hence creating new job opportunities for Millennials who want to work remotely just using mobile phones and social media apps such as TikTok, Facebook, snapchat, twitter, Instagram, LinkedIn, YouTube and many more. These apps help each other to create more engagement to give a chance of monetizing user's channels such as YouTube or daily motion. But there are something more you need to know about Monetized social media impacts.
Student Loan Debt Free
There is something more you need to know about Monetized social media impacts over Student Loan. Because it creates a chance to free from debt by using their source of income on monetized social media. Many students are debts free nowadays by paying their loan from their external income source of monetized social media. One way millennials nowadays could get out those student loans debt free is by earning passive monthly incomes through different platforms of monetized social media.
Branding Business Massively
Entrepreneurs need to invest lots of money for branding their new online business. However, monetized social media helps on this part. So they can get more opportunities to reach their target audience. The brand awareness of the business is easy to build by social media platforms like TikTok and other monetized social media.
Building massive social community
After covid-19 in 2020, many people collapse and break from their life because of financial and also job crisis. In 2021, monetized social media will impact this phenomenon very deeply. People are enlarging their community very fast on social media platforms after monetizing and helping various people by providing work, financial aids, and other daily life needs. Some people run fundraising on Facebook and on similar social media platforms.
Am I ready to become a part of the Millennial generation?
In 2018, it became clear to us that it was time to determine a cutoff point between millennials and the next generation. Turning 38 this year 2021, the oldest millennials are well into adulthood, and they first entered adulthood before today's youngest adults were born.
Of the now well established Millennial generation, Pew Research Center has elected to call any persons born between 1981 and 1996 as Millennials, with anyone born from 1997 onward belonging to a new generation. So if you were born from 1997 then you are a Millennial for the new generation after 2020. And many millennials are making more than a thousand by using social media and TikTok. You can be part of it if you are not yet.
Click here to learn more about making money online!