Minimal Ingredient Meal Prep - Lifehack Your Way To Healthy, Happy Eating In 2023
Nov 25, 2022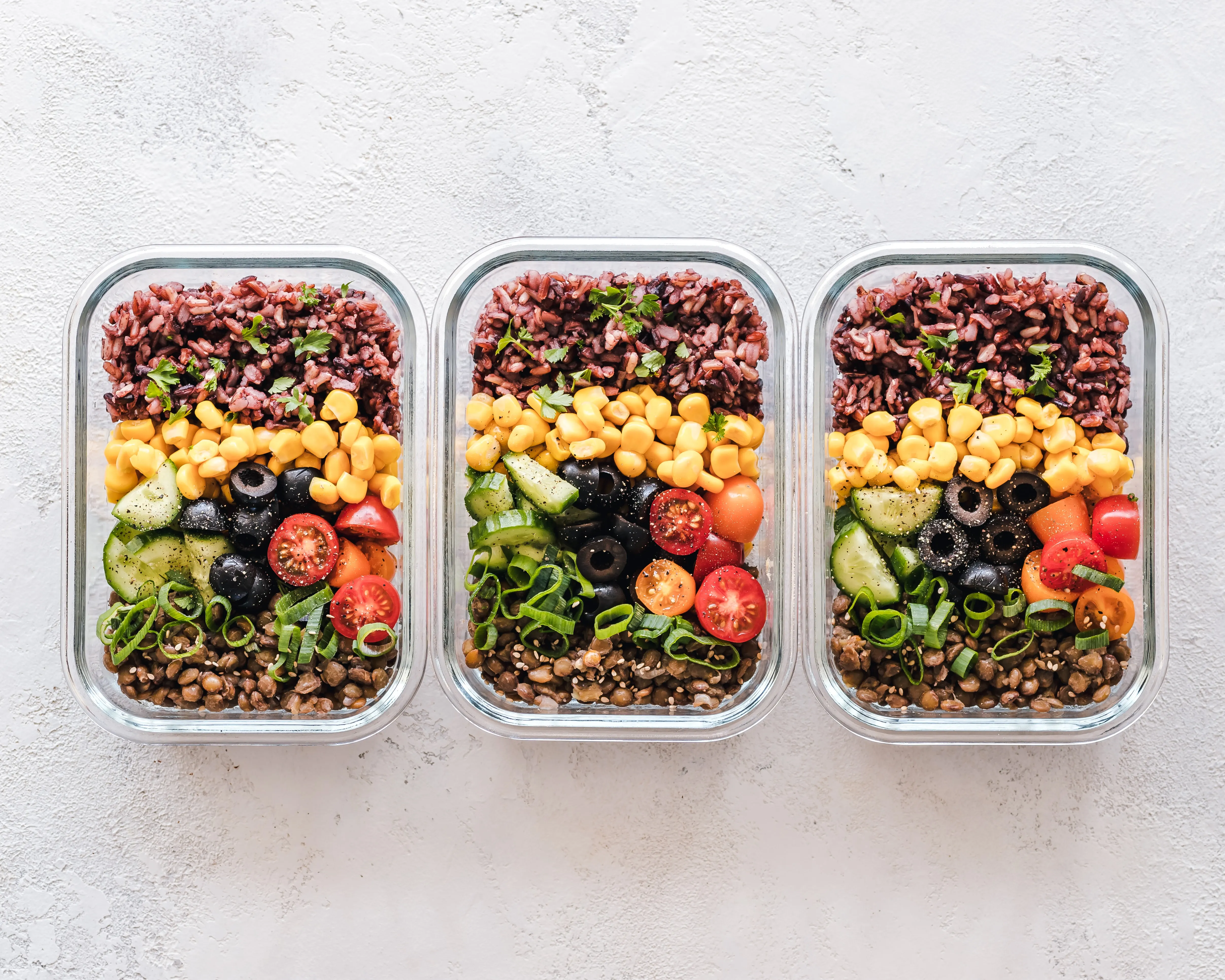 Minimal Ingredient Meal Prep Lifehacks
Now, imagine a scenario in which, as soon as you walk in the door, you have a delicious meal prepared at home and perhaps even a packed lunch for the following day.
--Meal planning or Minimal ingredient meal prep is a great way to keep us on track with eating healthy during the busy week. Even though planning is necessary for any kind of meal preparation, there is no one-size-fits-all approach because preferences, cooking abilities, schedules, and individual objectives all play a role. Some examples include:
If you currently eat fast food or take out several nights a week, one of your goals might be to pick a specific day of the week to make a grocery list and go shopping.
Your objective may be to choose one day a week to do the majority of the cooking or to try a new recipe if you already do your grocery shopping.
If you already prepare some meals for your family on weekdays, you might decide to make a schedule to avoid making last-minute decisions about what to

prepare and to make sure you have the necessary ingredients on hand.
The easiest way to start minimal ingredient meal prepping to sign up for an ingredient delivery service so you always have the supplies you need to make tasty meals quickly!
Some benefits of minimal ingredient meal prep:
Can help you control your weight by choosing the right ingredients and serving sizes
Can contribute to a diet that is more nutritionally diverse overall
Can lessen stress because you won't have to make last-minute decisions about what to eat or rush through cooking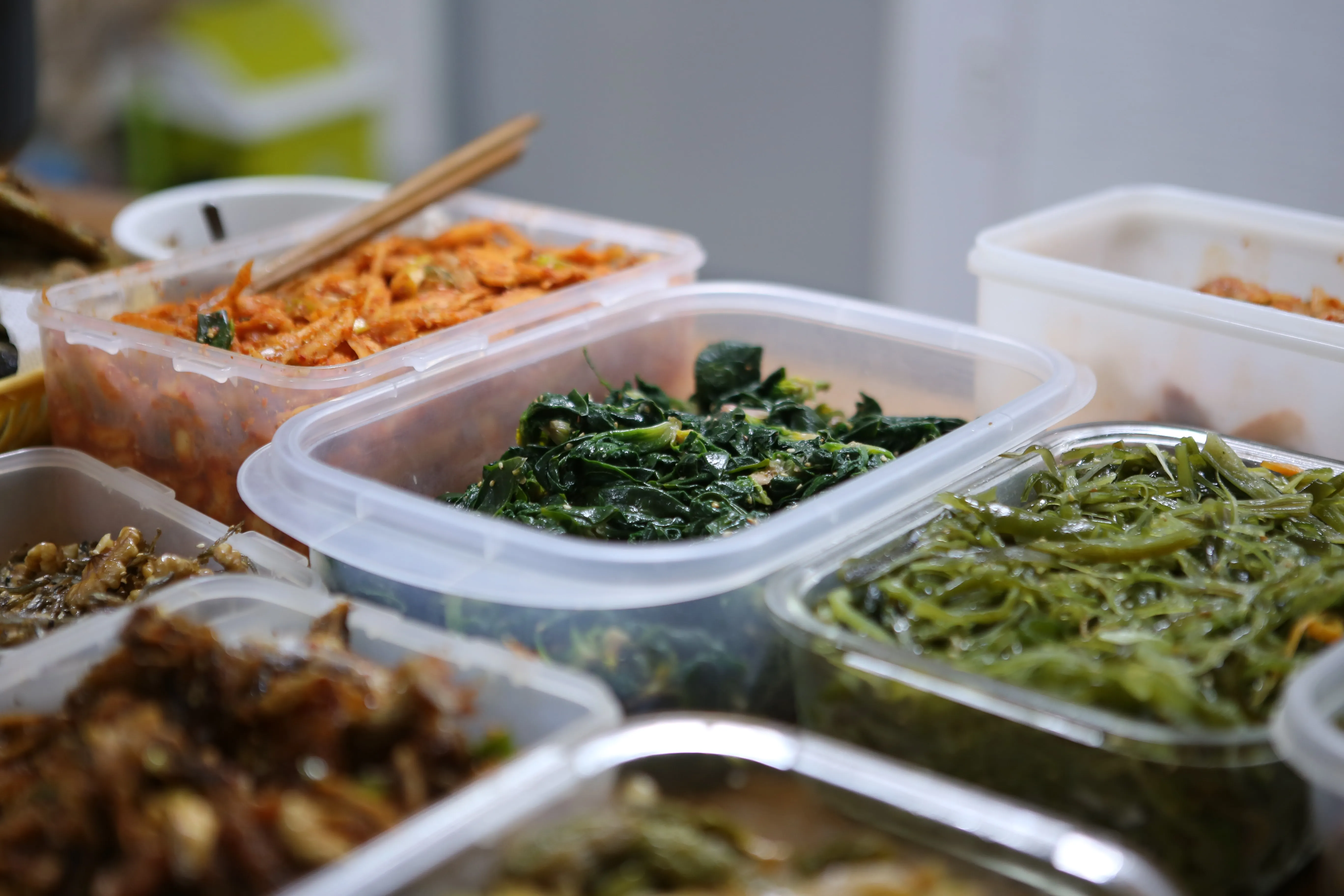 Prepping for Meal Prep
Discuss with your family the foods they like to eat and their favorite meals.
Start a monthly calendar or spreadsheet to keep track of your recipe recommendations, meal-planning ideas, and grocery lists.
Gather nutritious recipes. Recipes can be copied into

an online spreadsheet or copied from printed magazines and newspapers and saved in a binder.
Take into consideration particular foods or meals for various days of the week. Remember Prince Spaghetti Day on Wednesday? A few families partake in the consistency of knowing what's in store, and it can assist with facilitating your dinner arrangements. Meatless Mondays, Whole Grain Wednesdays, Stir-Fry Fridays, and others are examples.
Begin small: Try to prepare enough meals for two to three days a week.
Getting Started With Meal Prep
Select a particular day of the week to:1) Make a weekly or monthly menu plan and write down your grocery list. 2) Shop for food. 3)

Minimal ingredient meal prep

or do most of the cooking. You can choose to combine some of these days, but breaking these tasks up can make meal planning more manageable.
Watch for sales and coupons to stock up on commonly used shelf-stable ingredients like pasta, rice, and other whole grains, as well as jarred sauces, healthy oils, and

spices, as well as your menus, become more familiar and consistent.
On the day you meal prep, concentrate first on the foods that take the longest to prepare: fish and chicken, for example; whole grains like farro, brown rice, and quinoa; dried beans and vegetables; roasted vegetables, as well.
Also, think about making basic foods that everyone in the family likes and can easily add to a weekday meal or grab for a snack: washed greens for a serving of mixed greens, hardboiled eggs, a bowl of slashed natural product, and cooked beans.
You can marinate poultry, fish, or even tofu on your prep day if you prefer not to pre-cook proteins. This will allow you to quickly bake or stir-fry them later in the week.
Multi-task!Chop fresh fruits, vegetables, and salad greens while the food is baking or bubbling on the stovetop for later in the week.
Make extra portions of a recipe to freeze or use for another day or two of meals when you cook it. To keep

track of what you have on hand, label, and date everything that goes into the freezer.
Start early and use individual meal containers for lunches. On the day of preparation, divide cooked food into containers.
Meal Prep Storage Ideas
If you only prepare enough for what will be needed the following week, meal prep can save you time and money. A crucial step in meal planning is freezing and refrigerating. However, food that has been forgotten, such as produce kept in a drawer or stew kept on a back shelf in an opaque container for an excessive amount of time, can spoil and result in food waste. You can keep track of when to use each item that has been prepared by marking it with a date.
Make sure that the oldest foods and meals are kept first by rotating the items in the storage. To ensure that you remember to use them, place highly perishable items like chopped fruits, herbs, and greens front and center at eye level.
Certain foods freeze more effectively than others. Prepared dinners will quite often freeze well in water/airproof compartments. Salad greens, tomatoes, and watermelon—all of which contain a lot of water—should not be eaten because they tend to become mushy when frozen and thawed.
Before freezing, blanching vegetables for a few minutes can be helpful. However, frozen foods can still be used in cooked dishes like soups and stews if their texture changes after being thawed.
The best way to make sure you always have the right fresh ingredients on hand for the meals you love is to subscribe to a meal prep delivery service.
Minimal Ingredient Meal Prep To Cook While Stuck At Home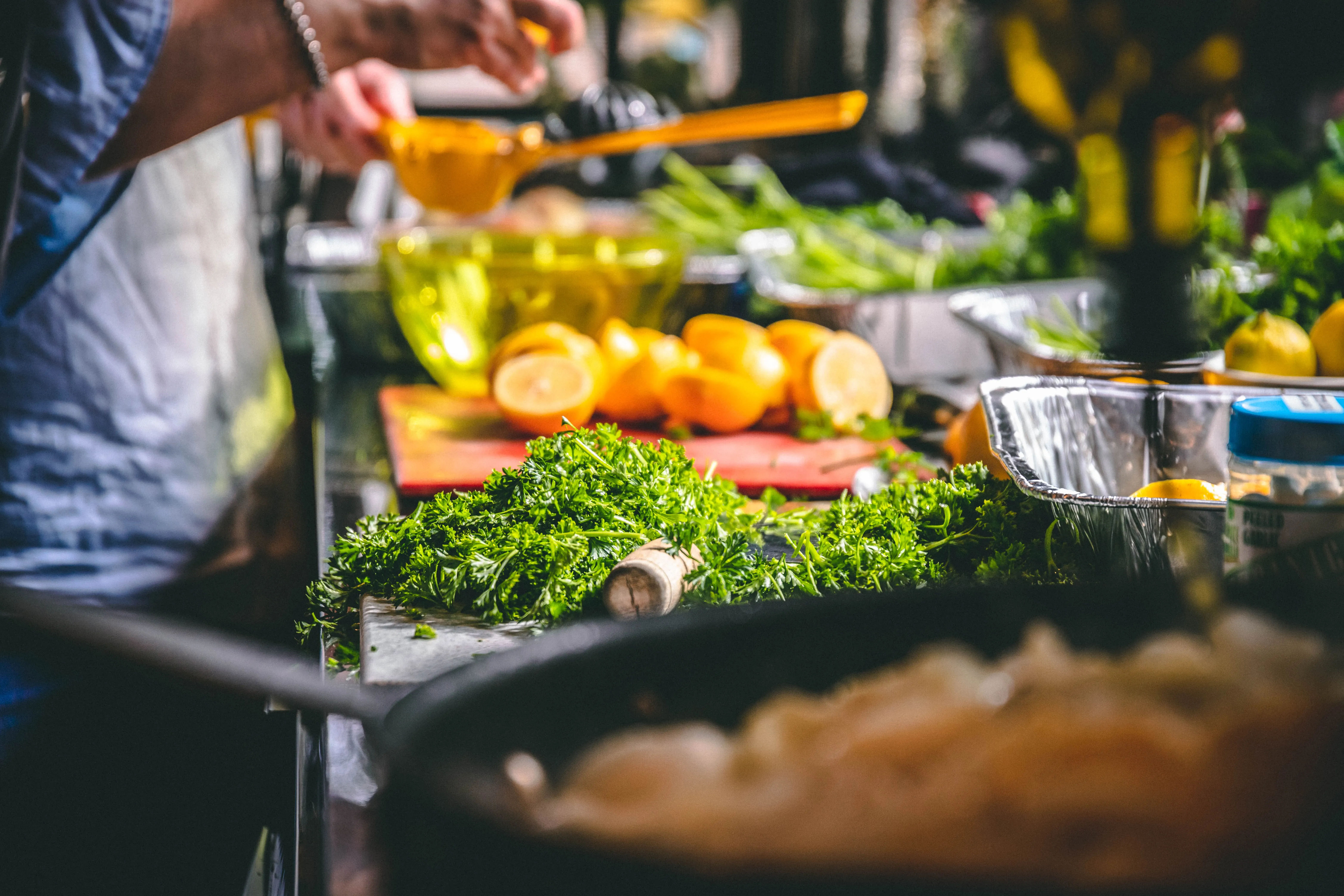 Some of our favorite quick and easy meals make use of things in your kitchen:
Acai smoothie bowl with cauliflower, berries, and banana - Pour about a cup of nut milk or water into a blender. One fresh or frozen banana and one tablespoon of almond butter should be added. Include a handful of frozen mixed berries, a packet of frozen acai, and frozen cauliflower rice. Add water or nut milk as needed to blend until smooth. For a nutritious and filling snack, pour the mixture into a bowl and top it with granola, additional fruit, nuts, or seeds.
Hash brown eggs with peppers, onions, and onions: Saute the pepper and onions in olive oil until translucent. Take out of the pan. Follow the directions to make hash browns. Add the mixture of pepper and onion. Cook turkey bacon or sausage in a pan until cooked, if desired. Place the eggs on top of the hash brown mixture according to your preferences. To taste, add hot sauce.
Tuna melt: Combine mayonnaise, red onion, lemon juice, salt, and pepper with canned tuna. Toast your preferred bread in the interim. The tuna mixture should be placed on top of the toasty bread. Sliced tomatoes and your preferred cheese—we like pepper jack—should be on top. Served with hummus and vegetables.
Tacos with tofu and black beans: thoroughly dry tofu.Season with olive oil, cumin, salt, pepper, and garlic after cutting into cubes. Tofu should be removed from a skillet that has been preheated after being sautéed for three minutes on each side. Bring canned black beans to a boil in a small pot over low heat. To the pot, add chili, cumin, garlic, salt, and pepper. In the interim. If available, dice half a small red onion and half an avocado. The corn tortillas should be heated for 15 seconds on each side in a hot cast iron skillet. Place the black bean mixture, tofu, salsa, red onion, hot sauce, and, if available, avocado on top of the tortillas on a plate. Serve with extra salsa and tortilla chips.
Chickpea and spinach pesto pasta: Make the pasta and save 1 cup of water. Fill a large mixing bowl with pasta that has been drained. Add chickpeas, fresh or frozen spinach that has been defrosted, and pesto sauce on top. Mix the sauce until it coats everything, adding pasta water if necessary. Serve with parmesan on top. Need more protein? On the side, make chicken sausage or chicken breast, which you can mix into the pasta at the end.