How to start making money with Amazon affiliate links using new marketing automation tools
Nov 21, 2021


How to start making money with Amazon affiliate links using new marketing automation tools
Making money with Amazon affiliate links is more popular than ever. But how does it really work? And how can you make as much money as possible as an Amazon affiliate in 2022? Can you automate making money with Amazon affiliate links?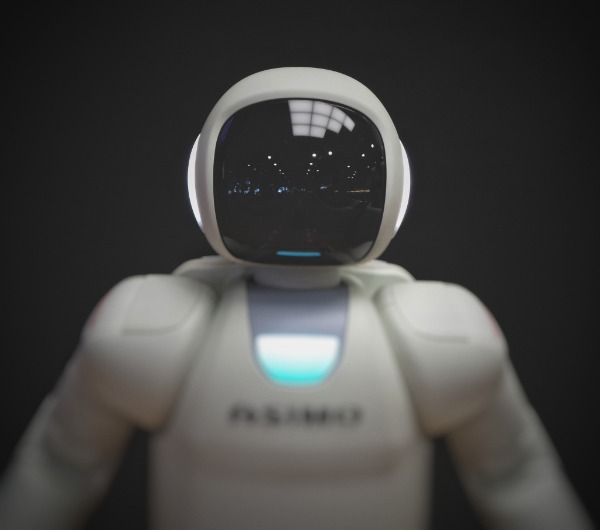 How making money with Amazon affiliate links works
As an Amazon affiliate, you can promote some of the world's most popular products on your website. When someone clicks on your link and purchases that product, you get a commission on that sale. This is by far one of the best ways to make money online in 2022...
So, how does it work?
The affiliate marketing model is simple: you earn a commission for every sale you refer. You can drive traffic to Amazon using 'affiliate sites' or the even easier route of using social media. The more visitors you refer, the more money you will earn. Each time someone clicks on your affiliate link, cookies get stored in their browser, so even if they come back to buy that product later, you will still get credit for the sale (until the cookies expire, or they click someone else's affiliate link.) Pretty cool, huh?
The best part is, by joining the Amazon affiliates program, you are able to promote pretty much any product in the world. Not only that, but customers will feel confident making purchases after clicking your link, because Amazon is one the biggest product fulfillment platforms in the world.
Many people have already cashed in on Amazon's popularity using the Amazon FBA program, which essentially lets individuals drop-ship products using Amazon as a delivery service. Basically, Amazon FBA (fulfilled by Amazon) is retail arbitrage on a global scale. People can source products at a cost lower than what Amazon advertises, and send those products to an Amazon warehouse to be shipped out the next time someone orders that product. Since you are now Amazon's cheapest supplier of this particular product (in this scenario,) you would keep the extra profit (the difference between Amazons price and what you paid to source the product, minus Amazon's fees.)
Amazon affiliate marketing is a similar concept to Amazon FBA; only you won't need to do any sourcing, packing, shipping, or even price comparison. In fact, you won't even need to leave your house to start making money with Amazon affiliate links! All you need to do is get people to click, and Jeff Bezos does the rest.
How To Become An Amazon Affiliate In 2022
The best part about this is that literally anyone can start making money with Amazon affiliate links in 2022. If you have an email address, you can sign up for an account in about 10 minutes! All you need to do is visit Amazon's affiliate site, fill out some basic information about yourself, choose a password and your state of residence, then click 'Next.'
You will be prompted to create an account with either your email address. Once that is done, sign into your new Amazon affiliate account using the link in the confirmation email you receive from Amazon, and get ready to start making money with your Amazon affiliate links!
How To Make Money With Amazon Affiliate Links The Old Way
Traditionally, people make money with Amazon affiliate links by creating blogs and "review" websites, or promoting their links to their followers on social media. These methods have reliably generated thousands, hundreds of thousands, and even millions of dollars for Amazon affiliates. Some of the most successful Amazon affiliates have even been able to quit their day jobs and make a living making money with Amazon affiliate links!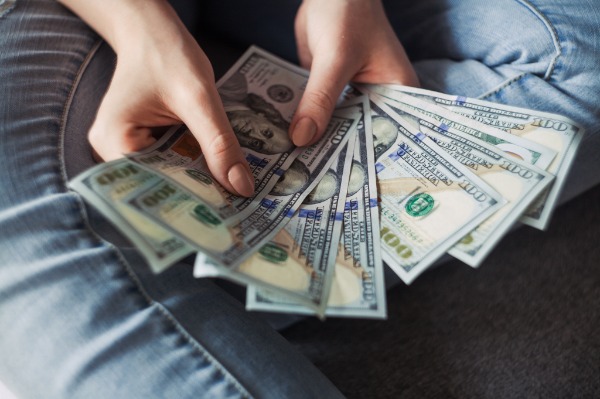 The only problem is, making money this way takes a lot of hard work. You need to spend hours each day making sure your content doesn't get marked as spam in the eyes of Google's algorithm, and making sure that your blog posts are always up-to-date so you can stay ahead of your competition. There there is the challenge of building backlinks, writing press releases, and everything else that goes along with getting organic traffic. And all that is assuming you are already knowledgeable about SEO. If you don't know much about search engine optimization, making money with Amazon affiliate links starts to look like a big challenge, and a ton of work...
That's why people have started to automate the process of making money with Amazon affiliate links!
How, you ask?
How To Automate Making Money With Amazon Affiliate Links
Instead of spending hours every day making and promoting content to drive traffic to your affiliate links, what if robots could do it all for you? After all, there are AI bots that can write articles; And software that can make 3D animation videos with the click of a button; And backlink building robots that can help power up your website in Google search results. Are you starting to see how robots could be doing the majority of the hard work for you? Even if there are a few small tasks that still require human effort, you could always outsource those tasks too, using a gig platform like Fiverr, Upwork, or Kwork.
The first thing you will need to do if you want to automate the process of making money with Amazon affiliate links is to setup your own website to promote products. You can not only get a free website, but all the other marketing (and retargeting) tools to go with it by signing up for a free account here. The simple drag-and-drop page builder makes it so you can setup a website in no time. You will even be able to capture leads with an email op-in form, and setup automations to send new subscribers emails automatically. This marketing platform is so powerful that you could even setup your own dropshipping or print-on-demand store, and forget about Amazon altogether! But, that is a topic for another day. For now, we are looking to build an automated system for making money with Amazon affiliate links.
The next step will be creating content for your website using the AI blogging tool. After registering for access to the tool, you will simply input a few keywords, and watch the artificial intelligence instantly create the content you need! If you want to get fancy, you could even grab a keyword research tool like this one. That way, you know for sure the keywords you target already have a high search volume. In other words, you have your copywriting bot produce content for the keywords that get the most searches each month. That way, tons of people will be seeing your affiliate links, and hopefully buy stuff through them (making you money!)
Now that you have a website setup, and plenty of AI generated content, the next thing you will need to do is start creating backlinks to your Amazon product review site. In other words, you will need to start link-building; creating anchor text that links to your website, from other high authority content online. Creating backlinks manually takes a lot of time and work, because it involves manual outreach. In other words, reaching out to influencers in your niche and asking them (or paying them) to put a link to your website on one of their web pages or blog posts. Luckily, there is automated tool that can create thousands of these links for you overnight! While the quality of these automated backlinks is not as great as manually created links, the fact that you can make so many so fast can be very useful for someone interested in making money with Amazon affiliate links!
What is better than making money with amazon affiliate links?
Although making money with Amazon affiliate links is a great way to earn extra income (or even a full-time salary) online, there is actually an even better way to make money with affiliate links. Many people are surprised to find out that Amazon is actually one of the lowest paying affiliate platforms there is. In other words, by promoting Amazon affiliate links online, you are actually earning some of the lowest commissions available anywhere. All of that hard work creating websites and promoting links on social media could actually be making you a ton more money if you promote affiliate offers from other platforms, or even individual companies. Amazon affiliates only earn between 1%-10% commissions, where many other affiliate programs pay 30%, 40%, 50%, and even sometimes up to 85% commissions on sales!
So, how do you find higher paying affiliate offers? There are several ways to find affiliate programs that pay more than Amazon. The easiest way is to browse affiliate offer marketplaces like ClickBank, WarriorPlus, JVZoo, and MaxBounty. These platforms have hundreds and even thousands of affiliate offers that pay more than Amazon affiliate links, and you can sign up to promote them with just a few clicks! Another option is to find affiliate offers individually, either by searching Google, or just checking the websites of your favorite products. Currently, Groovefunnels is one of the highest paying affiliate offers to promote in 2022.