How To Rank On Page 1 Of Google For Free - SEO Training For Beginners
Jan 29, 2022
Video Reveals How To Rank On The First Page Of Google Without Spending Any Money!
How To Rank On Page 1 Of Google For Free - SEO Training For Beginners
Many people have no idea that you can rank on the first page of Google without spending much, if any money. And not only can you rank without spending money, but doing so will ensure that your website is sustainable in the long term.
This tactic works for both niche sites and authority sites. You can use this strategy to start with an authority site and turn it into a profitable niche site later on down the road, or vice versa. This strategy also works when starting from scratch. All of my current websites are started using this method, which is precisely what I'll walk you through in this post…
Step one is finding the right keywords to target.
Step two is creating the right type of content for those keywords.
Step three is linking to that content using some very powerful backlinks.
This formula works every time, so let's take a high level look at each step. I'll explain what each step entails in more detail later on…​ ​
Step One: Finding The Right Keywords To Target
Before you can start ranking for any keywords, it's important to have a laser-like focus on your niche. You need to pick one specific niche before even attempting this strategy because if you try to rank too broadly, there will be too much competition and search engines won't allow you to rank easily. It's important that you also make sure your keywords have enough volume to make the process worth your time.
One of the best ways to do keyword research is using a tool like Shine Ranker. It's extremely simple to use, and it will allow you to find profitable keywords in your specific niche.
Step Two: Content Creation
Once you have your list of keywords, the next step is creating content for each of those keywords. The type of content you create matters quite a bit. It has to answer the specific search queries that your target customers are searching on google. This type of content will also need to be an actual page, not just a blog post. Google measures the quality of your written pages by looking at things like word count, readability, and how useful it actually is for that specific customer.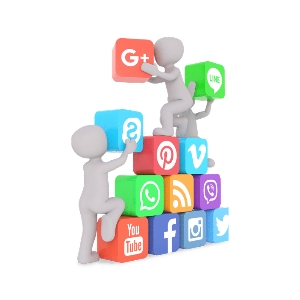 Many SEO professionals and agency owners like to overcomplicate the on-page seo process, using technical terms like schema-markup and metadata; however all you really need to know to rank is that Google's main ranking factor is quality content that gets engagement from real human visitors.
If you're looking for a way to stand out from other content creators, then I suggest creating something that regular people enjoy reading. If your target customer is someone who enjoys engaging with long-form, interesting content, then it's time to create some of your own!
Step Three: Creating backlinks and promoting your website
The third step of the process is to build backlinks that send traffic to your new content, which Google ranks based on how valuable it thinks your website is.
This brings us to our last point. I recommend you acquire links from high-reputation websites using either guest blogging or resource pages. Of course without a good, unique article and a link to your target page, these types of links will be much less powerful than generating great quality content that other webmasters want to share with their audience. Once you have a piece of well-written news or original content, then creating those valuable backlinks becomes much easier as it now falls under the natural, white hat methods of link building...​
In my experience so far, this strategy is a surefire way it increase your website traffic relatively quickly. Of course, SEO isn't an overnight process (unless you're using CTR manipulation) but considering it's free, search engine optimization is a great way to scale a small, startup business.