How To Profit From Tiktok Even If You Don't Have An Account!
Apr 03, 2022
How To Profit From Tiktok Even If You Don't Have An Account!
Tiktok is exploding right now, and everyone wants in on the action. But not everybody trusts the Chinese app, and some refuse to install if on their phone...
But does not having the Tiktok app automatically mean you can't make money from Tikok?
Thanks to a new platform called Shout Out Sellers, anybody with a smartphone can make money from Tiktok online by connecting business owners with content creators who have large followings. All you have to do is sign up for a free account, and click a button to create your referral link. Then, all you have to do is share your referral link, and you will earn a percentage of every transaction you refer.
Every business needs more customers, and more and more are starting to figure out that hiring an influencer on Tiktok is one of the fastest ways to get massive attention for their brand. The problem is, most business owners are too busy to spend time finding Tiktok influencers in their niche...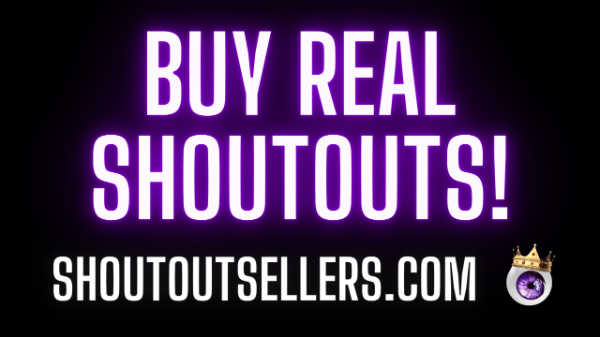 That's what Shout Out sellers is for: connecting influencers who sell shout outs with brands looking to purchase them. Even people who are neither can profit from the rise of the Tiktok video sharing app using their referral link. If you are looking to start making money from your phone, or become a digital nomad, you need to check out shoutoutsellers.com.