How To Get Paid On Tiktok: Your Guide To Making Money From 15 Second Videos
Nov 16, 2021
How To Get Paid On Tiktok: Your Guide To Making Money From 15 Second Videos
Everyone is talking about Tiktok... The notorious "for you page" algorithm seems to be able to make ordinary creators Tiktok famous virtually overnight. But how are Tiktokers really making money? Here's how to get paid on Tiktok:
The first step for how to get paid on Tiktok is to niche down
In order for the Tiktok algorithm to be able to promote your content to the people who can't wait to see it, you will need to stay consistent with the topic that you create content around. Sticking to one topic, or niching down, helps the Tiktok algorithm understand that your account posts content about "your niche" and can show it to the people most likely to engage with it. If you just post videos about random topics, the algorithm will not know who to show your videos to, and thus, the few people that see them likely won't be interested. Since engagement is the major factor driving the Tiktok for you page algorithm, if nobody watches your entire video, it will be dead in the water!
Create consistent videos
In order to get the most views possible on your Tiktok videos, you need to create a regular content schedule. Many people find that creating a weekly video works best, while others post bi-daily or even daily! You can choose how often to create videos depending on how much time you have, however, the more you post, the better. Just remember to stay on topic so that you gain followers, and your account begins to grow.
The second step for how to get paid on Tiktok is to find affiliate offers
Once you get 1000 followers on Tiktok, you will be able to put a link in your profile. Luckily, thanks to affiliate marketing, you can actually put a link in your Tiktok bio that makes you money every time someone clicks it! It's called affiliate marketing, and here's how it works: Advertisers give you a special link that tracks what people buy after they click it, and you earn a commission from the sales you refer. It's that simple! If you want to get paid on Tiktok, you will need to find some affiliate offers to promote that fit your niche. Once you find them, you can either put them into a checklist and link to that from your Tiktok profile, or just link directly to the one that makes you the most money.
Getting traffic to your affiliate link on Tiktok is simple; just create content about the product you are advertising, and tell your followers to click the link in your profile. IF you are clever, you can incorporate powerful hooks into the beginning of your Tiktok videos, that will hook viewers so that they cannot wait to watch the rest of your video. If you can stop Tiktok viewers from scrolling, and get them to like or comment on your video, the algorithm will show your video to even more people. Since you're trying to get paid on Tiktok, that's a good thing!
The third step to getting paid from Tiktok videos is to not give up
It may seem like creators on Tiktok are experiencing success virtually overnight; and that's because they are! But the thing is, most peope put in a lot of work while nobody knew who they were, before the "for you page" algorithm picked up their content, and showed it to millions of people. In other words, you need to put in the work; that's how to get paid on Tiktok! Try making a video every day, and building up your profile for at least a few months before you start making any money. Not everyone who clicks your link will want to buy the products you are promoting. That's ok, it just means that you will need to keep making videos, and building your audience! It takes time to get paid on Tiktok, so you will need to stay consistent and keep making videos.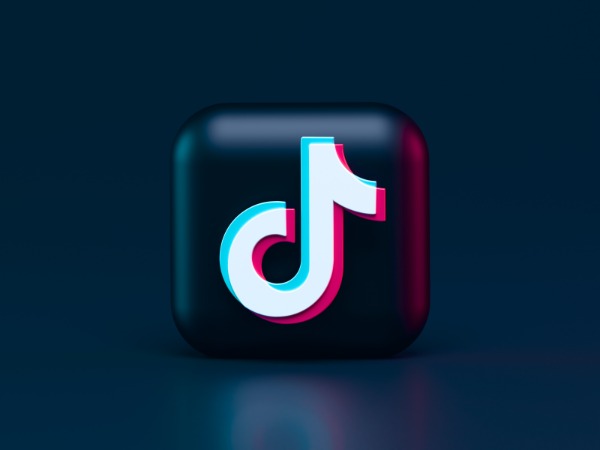 How much do creators actually get paid from Tiktok?
More and more creators are earning a full time living by learning how to get paid on Tiktok. People often ask how much the Tiktok creator fund pays, but the real secret to making good money on Tiktok is by doing affiliate marketing. Promoting products for a commission, you can make a lot more than the creator fund offers. The only thing you need to do is make videos! Many people even make 6 figures per year from their Tiktok content!
If you want to learn how to get paid on Tiktok, all it takes are three simple steps: create consistent videos, find affiliate offers, and don't give up until your followers are hooked!
Best course for learning how to get paid on Tiktok
Currently, the best place to learn more about how to get paid on Tiktok is in the recorded Tiktok affiliate marketing lessons available here. For just $1, you can get a one week trial to the ongoing mastermind classes, where Chase Reiner does live trainings about how to make money online using Tiktok, automation, SEO, social media marketing, and more! If you would like to learn how to make a full time income with your Tiktok content, be sure to check out the monthly mastermind classes available here.
When I joined the group, I gained thousands of Tiktok followers, and made over a thousand dollars from Tiktok in the first month! As time goes on, the amount I get paid from Tiktok only goes up, along with my views. Of course, I'm not getting paid from Tiktok directly, but rather from the commissions from the affiliate products I promote; but still. It feels good to get paid from Tiktok! It's hard to keep a straight face when people ask "So, what do you do?" and I respond "I'm a Tiktoker!"