How To Get A Freelancing Job At Home In 2022 [START HERE]
Nov 20, 2021
How To Get A Freelancing Job At Home In 2022 [START HERE]
So, you're finally ready to fire your boss, and start living the laptop lifestyle in 2022. You might be quitting your 9-5 office job, and freelancing full time. I know you've heard all the freelancing horror stories: low pays, no payroll, high competition. Only the freelancers with the highest quality work get hired! Let me show you how to get a freelancing job at home in 2022, and stay competitive without getting scammed or wasting money on unnecessary freelancer courses.
I'll tell you right now freelancing is NOT for everyone , nor do most people succeed because of reasons like: Not having enough free time for freelancing after your 9-5 job, don't have a skill that people are willing to pay top-dollar for, don't have extra money to invest into marketing campaigns online. If you aren't completely committed to earning a living online, you probably won't. However, getting started making money online in 2022 is easier than you might think. Thanks to automation, robots can do much of the hard work for you, while you sit back and collect a paycheck.
Here is the easiest method for getting started with freelancing jobs at home in 2022: freelancing platforms . There are tons of freelancing platforms out there, but many of them are filled with low paying jobs, scammers, and freelancers who don't know what they're doing. That's why I recommend Fiverr for getting started freelancing in 2022; because it has one of the largest customer bases available for freelance service sellers.
The best platform for freelancers working from home
This platform is perfect for people looking for a freelancing job at home. You can pick up easy jobs here from customers all over the world, but you'll need to be good enough to get hired! Premium gigs on Fiverr can pay upwards of $70 per hour , which is much higher than your average 9-5 office worker income 2022. Plus, freelancers can work on their own schedule, which means no more alarm clocks or clocking in! If you follow our guide on how to use automation for freelancing, your robots will be doing most of the work when you get an order on Fiverr!
Other Websites For Freelancing Jobs At Home
Although Fiverr is currently the most popular platform for getting a freelancing job at home, another popular platform is Kwork. With over 38,000 active users, there is plenty of work to go around for anyone looking to get started with free lancer work. No matter which platform you choose, the best way to make money as a freelancer is by selling gigs that you can automate. In other words, sell services that can be completed by robots. That way, you can sell more gigs without spending all of your time working.
How To Make Money With A Freelancing Job At Home
Ok, so now you know where to sign up for a freelancing job at home, but how do you actually make money? Tons of people sign up for gig websites planning to sell digital services online, but don't end up making any money, and quit. This guide will show you how to actually get paid on Fiverr.
One of the best ways to make money as a freelancer in 2022 is to automate the gigs that you sell. For example, you could offer a writing gig, and then use an AI writer tool to automatically generate articles. So when somebody orders your gig for website content or even an ebook, you can charge them hundreds of dollars for your service. But since a robot is doing the writing, all you really have to do is tell the bot what to write, and double check the results.
Another way people are making money online from home using Fiverr is selling backlinks. People use automated link builders to create thousands of backlinks automatically, and power up websites so they rank on Google. SEO services are some of the most popular services on Fiverr, so its no wonder why selling backlinks on Fiverr is a great way to make extra money online as a freelancer.
How to start your own agency as a freelancer
This free software not only lets you build websites, but gives you all of the automation tools you need to run and scale your online business. You could sell your web design services on Fiverr, or even learn SEO and get customers organically from the internet.
This software lets you create a fully automated chatbot for Facebook and Instagram that can not only generate leads, but sell products in messenger for you automatically.
This 7-day training will show you how to rank websites on the first page of Google over and over again, so that you can start selling SEO as a service, either on Fiverr, or your own website.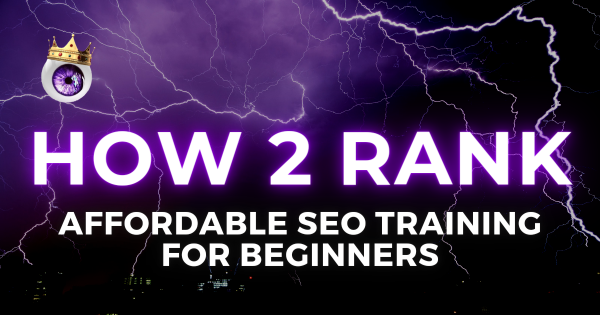 Other Options For Freelancing Jobs At Home
If selling services or Fiverr gigs sounds like too much work, another option for making money from home is to answer questions and take surveys for cash online. While not quite as profitable as selling gigs as a freelancer, completing surveys for money can be a great way to earn extra income online in 2022. In addition to surveys, some websites even offer free products for reviews, or give you gift cards so that you can complete jobs as a secret shopper. Some websites even give away vacation packages and video games for giving your thoughts about their products. To get the latest list of working survey sites, check out Nifty Promo - you can download a list of 100 legit survey sites instantly!