GroovePages SEO Guide 2022 - How To Rank Groove Pages On Google
Dec 29, 2021


The Ultimate Groovepages SEO Guide For 2022 - Rank Groovepages Fast!
Most people don't realize just how good Groovepages is for SEO!
CLICK HERE TO TRY GROOVEPAGES FOR FREE!
It used to be that funnel builders and those easy-to-use drag and drop website builders like Wix, Squarespace, Godaddy, etc. were no good for search engine optimization. In the old days, beginner friendly website builders were terrible for SEO, for a number of reasons. Mainly, they contained lots of code bloat, thanks to all of the technical features that make drag-and-drop website building possible.
But things are changing, and Groove Digital's new marketing software suite Groovefunnels is at the forefront of organic marketing. In fact, their new page builder Groovepages might be the best website building platform for SEO available in 2022.
Why is Groovepages so good for SEO?
Groovepages takes the fuss out of SEO. According to Google, there are over 200 factors that affect how your website ranks in search results, which can be a lot for diy website builders to learn while also trying to run a business. Instead of having to juggle learning how to build a website, how to optimize it for search results, Groovepages makes search engine optimization a no-brainer for even the most novice digital marketers. If getting free organic traffic from search results would help your business, you should give Groovepages a try!
How fast do Groovepages get indexed and rank in search results?
Many users report the web pages they build in Groovepages often get indexed in under 24 hours. Of course, to get these type of results you'll need to make sure you've covered all of the bases when it comes to on-page seo.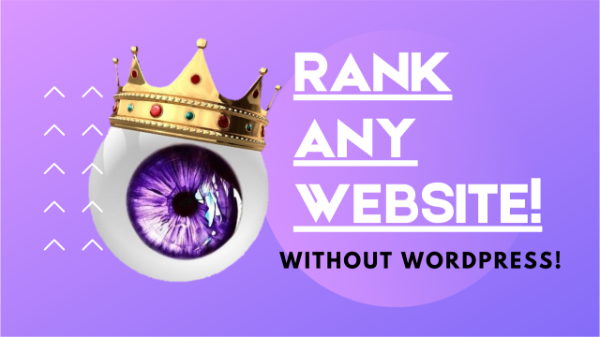 In other words, as long as you've included your target keyword in your page title and H1, and used the appropriate variations in your content, the Google crawl bots will have no problem finding and indexing your site. Once your page is live, it also helps to share the link on social media where it will get some engagement, and start building some backlinks. The more positive signals you send to the Google algorithm by optimizing your content, the faster it will rank!
Here is a full tutorial on exactly how to get the best out of your Groovepages SEO