Groovefunnels Challenge: The One-Day Training On How To Setup Your Groove Funnel Today
Jan 18, 2022
If you're involved in internet marketing, odds are you've heard of the new software taking the world of sales funnels by storm - Groovefunnels!
If this is the first time you're hearing of Groovefunnels, you can grab your free account here...
One of the major draws to Groovefunnels over so-called competitors like Clickfunnels, Shopify, and Wix is the ability of Groove users to setup their funnels and get started making money online quickly.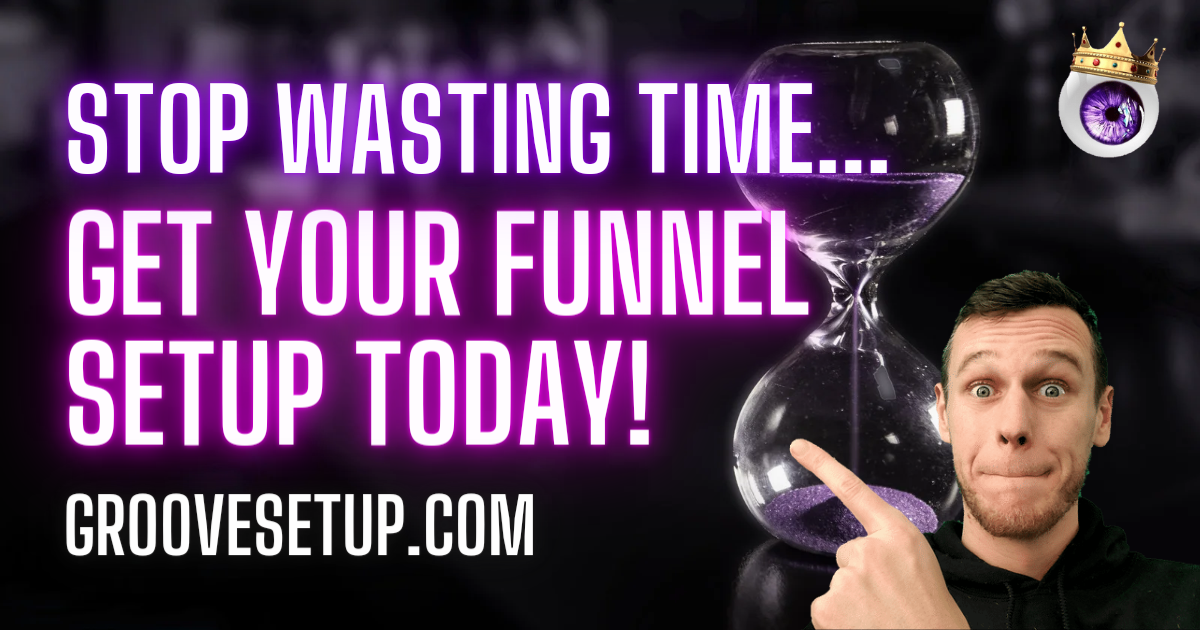 How quickly can you start making money with the Groovefunnels challenge?
The Groovefunnels One Day Challenge is a one-day course created by James Jernigan (a lifetime platinum user since 2019) designed to help new users setup their entire sales funnel in one day. If you have pre-existing content about your business that you can easily upload, you can start making money with your Groovefunnels account today! If you still need to write your sales copy, then you can start making money with your Groove account as soon as you are finished. Either way, the Groovefunnels One Day Challenge is the best way for new users to get acquainted with the Groove apps quickly.
What is Groovefunnels Used For?
Simply stated, Groovefunnels is a collection of apps that business owners use to manage and streamline their online business. It has everything you need to setup a landing page, website, online product, digital course, drop shipping store, automated email marketing, live and automated webinars, appointment scheduling, and much more. Considered some of the best CRM software on the market in 2022, Groove.cm gives small to medium sized business owners the ability to manage and streamline everything they do online.
Groovepages
Groovepages is the page building app inside of your Groovefunnels account. The simple drag-and-drop builder lets you easily assemble landing pages and sales funnels with the click of a button. Users have the ability to create stunning pages using a number of simple features like wireframes, blocks, and individual elements.
Groovesell
Groovesell is the app within Groovefunnels that lets you build, take payment for, and deliver digital products such as downloads, ebooks, audio and video files, courses, and more. Using a simple system of fill-in-the-blank steps, Groovesell lets users customize the format and pricing of their digital products, and even create subscription plans and affiliate programs.
Groovemail
Groovemail is Groovefunnels automated email marketing platform. It allows users to create forms, collect and sort leads, build lists, send emails, and even create automated email sequences. In addition to email, Groovemail can be used for SMS marketing as well. With Groovemail, Groovefunnels users do not need to have an external email marketing platform or SMTP server!
Grooveblog
Grooveblog is the blogging app within the Groovefunnels platform. Created by Mike Filsaime and the team over at Groove Digital, Grooveblog was designed to make it super easy for Groovefunnels users to setup and manage a blog, and keep it updated with fresh content. Adding a blog to your online strategy is a great way to drive tons of free, organic traffic to your website - directly from Google search results!
Groovemember
Groovemember is the app within the Groovefunnels suite that allows you to create your own membership website or online course. With a few simple clicks you can create a membership site with a paywall. In other words, you can build a website that you charge people to access. Groovemember will allow you to create an online course with text and video content, files, and even has a comment section so that you can interact with students. Great for coaches, Groovemember is one of the best ways to engage your audience and build value in your products.
Groovewebinar
Groovewebinar lets users create their own live or automated webinars. This app inside of the Groovefunnels suite is still in development, however users are able to use it in sandbox mode, which means you can use it to start running webinars today. Groovewebinar is a great way to generate excitement about your business, and dish out "secrets" that will leave your audience begging for more! With both live and automated webinars as an option, Groove has a webinar solution for any business!
Is Groovefunnels out of beta?
One of the most common questions people ask about Groovefunnels is "when will it be out of beta?" That is a great question, considering the team at Groovefunnels has made a number of promises about when Groove will be officially released, and pushed the deadline back a number of times. Although this has created a bit of a headache for many affiliates who promoted the initial offerings and expected Groove to keep their word about upcoming price increases, most people were happy to get an extension on the low pricing the beta version has to offer. According to the latest announcement from the Groove team, Groovefunnels will officially launch in February of 2022.
While I wouldn't hold my breath, I would upgrade my account if I hadn't already!
Who knows? They may just be serious this time!