Get Paid to Post Short Videos
Nov 30, 2022
Earn money and gift cards for posting your short videos.
What is Swagit?
Swagit is a video sharing app. You can post videos, watch videos, like, comment, and send Swagbucks to others. Other Swagit users will gift your videos SBs (swagbucks) as well. That is how you will earn money as well. Users are motivated to send at least 5 SBs a day to other people because you earn bonus SBs as well. You can earn 2 SB for each 1 SB you send, up to 5 times a day. Click here to join me in all Swagbucks money making opportunities.

What are Swagbucks?
Swagbucks are like a digital currency you can trade in for gift cards or PayPal cash. There are 100s of gift cards including Amazon, WalMart, PayPal, Bath and Body Works, Restaurants.com and more. Swagbucks is also the name of the company.
Who can earn on Swagit?
Everyone! This is not just millennial money swagbucks. Swagit is a family friendly app. You will not hear cuss words or see inappropriate things. People of all ages can earn money on Swagit, Swagbucks, and SwagbucksLive. I am 34. My Swagit name is @Duboss. Come say hello!
How much do I make on Swagit?
I make $0.50 to $9.00 a day. I average $200 a month from Swagit. There are users who make much more than me. Can you? I bet you can. I do not even post every day and continue to earn more each month. I also earn gift cards from SwagLive, Swagbucks surveys, Magic Receipts Swagbucks, and playing games for Swagbucks. You can earn by downloading games and playing them as well by going to Discover on the Swagbucks app.
How else can you earn money on Swagbucks?
Swagbucks, the company that created Swagit and more, offers other ways to earn. You can do surveys for money swagbucks. You can also play live trivia on SwagbucksLive. This is not a big money maker to be honest but it is very fun. It will also help you check off your Daily To Do List in the Swagbucks app, another way to earn. You can earn cash back for receipts, similar to Fetch or Upside.
How will you get your money from Swagbucks earnings?
You will turn in your Swagbucks for giftcards on the Swagbucks app. You click Redeem SB and will be shown 100s if not 1,000s of gift cards. I choose Amazon, WalMart, and PayPal. Once you choose your giftcard on Swagbucks you will be taken to verify your choice. Then you will wait 2 - 5 days for an email with your gift card code. Or, in 2 to 5 days your money will be in PayPal. There is no limit of SBs you can earn. Yes, you will have to wait but, I have never had an issue receiving my money on Swagbucks. Swagit money or Swagbucks money is as good as real money to me.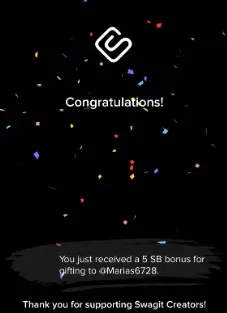 Can you trust Swagbucks and Swagit?
Yes. I have used the app for over 5 years. Swagbucks customer service has been very helpful the few times I have ever needed them. Swagit reviews are very good from multiple accredited reviewing companies such as MoneyCheck. Click here to be on my money earning Swagbucks team.
How long has Swagbucks been around?
Swagbucks just celebrated their 14th anniversary in 2022.
husslemarketing.com/amazon-swagbucks-how-to-earn-a-ton-of-swag-bucks-and-redeem-them-for-amazon-gift-cards