AI Generated Video From Text:  How To Make Money With This Crazy New Text-To-Video AI Tool
Jul 25, 2023
How To Create AI Generated Video From Text:
Welcome to my channel, where we delve into the revolutionary realm of AI-generated videos from text. In this video, I'll introduce you to an exceptional tool that can magically transform simple sentences into captivating and dynamic visual content. Witness the incredible potential of these AI-generated videos as powerful promotional assets, driving affiliate sales for software with lucrative recurring subscriptions.
🎬 Are you prepared to elevate your affiliate marketing game with AI-generated videos? Let's dive in and explore the untapped potential of this cutting-edge technology! 🎬
💡 AI-generated video from text is a game-changing innovation. In this video, I'll walk you through an extraordinary tool that transforms text into visually stunning videos. Discover how this AI-powered technology empowers you to create compelling promotional content, driving affiliate sales and earning recurring commissions.
🤖 Join me, James Jernigan, as I unveil the power of AI-generated videos and their impact on your affiliate marketing strategy. Embrace this cutting-edge technology to effectively promote software with recurring subscriptions and build a sustainable passive income stream. 🤖
Throughout this video, you'll learn:
1️⃣ The Magic of AI-Generated Videos: Witness the capabilities of the tool that harnesses advanced AI algorithms to transform text into visually appealing videos. I'll share insights on creating engaging and dynamic content that captivates your audience and drives them to take action.
2️⃣ Promoting Software with Recurring Subscriptions: Learn strategic methods to utilize AI-generated videos for promoting affiliate links with software offering recurring billing models. Discover tips on selecting the right software products, crafting compelling calls-to-action, and showcasing the benefits of recurring subscriptions to attract potential customers.
3️⃣ Crafting Effective Affiliate Video Campaigns: Uncover techniques to create high-converting video campaigns that align with your affiliate marketing goals. From product reviews to problem-solving demonstrations, I'll share strategies to ensure your AI-generated videos resonate with your target audience and convert them into loyal customers.
4️⃣ Leveraging Passive Income Opportunities: Explore the potential of recurring affiliate commissions and how they can lead to a sustainable passive income stream. Discover the importance of nurturing long-term customer relationships, offering value through engaging content, and maximizing the lifetime value of each affiliate sale.
🚀 Ready to harness the power of AI-generated videos from text for your affiliate marketing success? This is your opportunity to leverage cutting-edge technology and drive lucrative affiliate promotions! 🚀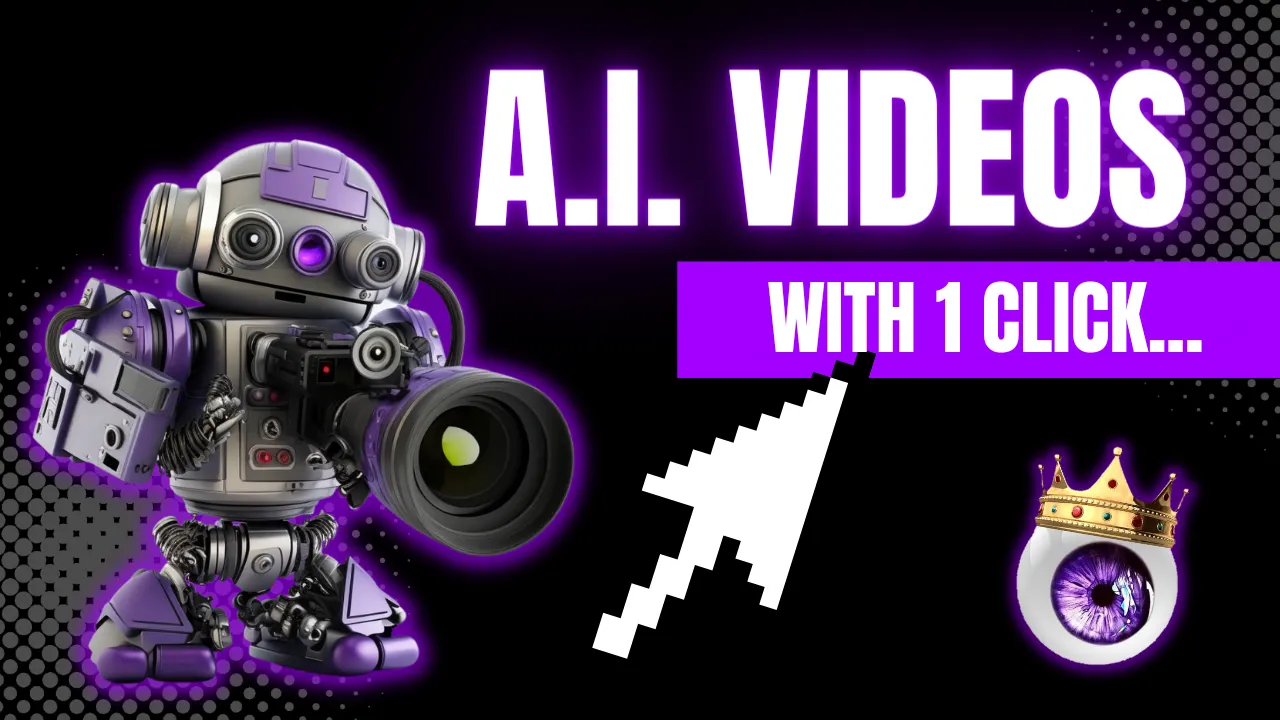 Don't forget to hit that Subscribe button and enable notifications to stay updated with all the latest videos on AI technology, affiliate marketing, and passive income strategies.
🎯 If you're eager to explore the world of AI-generated videos and unlock the potential of recurring affiliate sales, don't miss out on this video! Watch it now and discover the game-changing capabilities of AI-generated content for your affiliate marketing endeavors. 🎯
Remember to like, comment, and share this video with fellow affiliate marketers looking to leverage AI-generated video for their promotional campaigns. Let's build a community of savvy marketers who harness cutting-edge technology to achieve outstanding results!
Thanks for tuning in, and I'll catch you in the video!
James Jernigan