Advanced YouTube SEO: How To Promote A YouTube Channel Using SEO In 2022
Nov 13, 2021
Advanced YouTube SEO: How To Promote A YouTube Channel Using SEO In 2022
Imagine if every time someone typed a word related to your video into the YouTube search bar and hit enter, your video popped up first in search results...
That is the power of advanced YouTube SEO!
What is advanced YouTube SEO, and how does it work?
Advanced YouTube SEO refers to the practice of optimizing YouTube videos according to best practices, so that they have the best chance of ranking in YouTube and Google search results organically. If that sounds like a mouthful, don't worry; this article will explain everything you need to know about advanced YouTube SEO in 2022, and beyond.
Video optimization, more specifically optimizing videos for the YouTube search algorithm, is an extremely valuable skill for anyone posting videos online. By learning advanced YouTube seo, you can literally get thousands of views on your videos for free! According to James Jernigan from How 2 Rank, there are 79 steps you can take to master advanced YouTube seo, and ensure your videos rank on the first page of YT search results. Some of the most important factors to consider when it comes to video optimization are your title, description, and thumbnail.
GRAB THE 79-POINT YOUTUBE SEO CHECKLIST HERE


Is SEO A Good Way To Promote A YouTube Channel In 2022?
Only if you want thousands of people finding your videos organically in search results! Advanced YouTube seo techniques are the best way to ensure that your videos get lots of watch time, and your channel gets more subscribers. The reason YouTube seo works so well is that video content is becoming increasingly popular, and more people than ever are searching for specific videos. If you create the videos they are looking for and optimize them using the proper keywords, you rest assured knowing people will find and watch them!
Can SEO Help YouTube Videos Rank Organically In Google Search Results?
Yes, properly optimized videos can (and frequently do) rank organically on the first page of Google search results! That's right... All you need to do to rank on the first page of Google overnight in 2022 is upload a YouTube video, and optimize it according to the latest advanced YouTube SEO best practices. SEO is one of the best forms of YouTube marketing.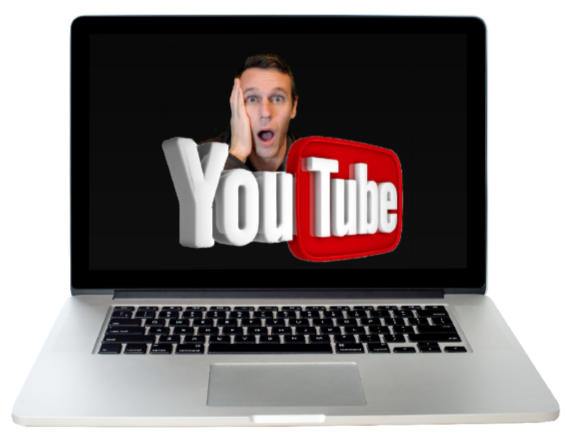 What are the steps for properly SEO optimizing a YouTube video?
Here is the basic process for SEO optimizing any YouTube video according to advanced YouTube SEO best practices:
Select your target keyword
Create a video title that starts with your keyword
Write a through video description, using many variations of your keyword
Create accurate timestamps using a variety of keyword variations and long-tail keywords
Use two or three relevant hashtags in your description
Select a video language, upload date, and video location
Link to relevant YouTube videos in your video description
Fill the video tags box with as many keyword variations as possible
Create an eye-catching thumbnail
Embed your video on a similarly optimized web page
Embed your video in blogs and press releases
Create backlinks to your YouTube video
Is YouTube SEO a safe way to promote a YouTube channel?
Yes, not only is advanced YouTube seo well within YouTube's terms of use, but YouTube actually wants creators to properly optimize their videos. By properly optimizing videos, users of the YouTube platform get a much more enjoyable experience, because they can quickly find the content they are looking for. Optimizing YouTube videos is actually one of the most effective SEO techniques used by professional SEO agencies right now. Properly optimizing your videos is one of the fastest ways to grow as a creator, business, or brand in 2022!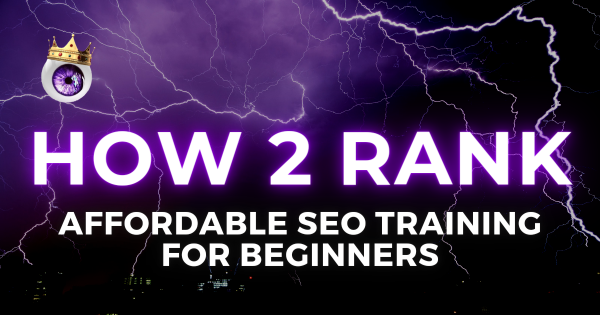 Where is the best place to learn advanced YouTube seo?
Currently, James Jernigan offers the best advanced YouTube SEO training. You can start by grabbing his free checklist here. If you want to learn even more about optimizing your YouTube videos using the latest search engine optimization techniques, you can check out his other paid courses. If you are looking for the best white hat seo training, check out the 7-day How 2 Rank SEO training course. If you're curious about how to rank YouTube videos using black hat seo techniques like CTR manipulation, check out James Jernigan's click through rate manipulation training!
Can YouTube SEO Help You Gain Subscribers On Your YouTube Channel?
Organic search engine optimization is still the best way of getting YouTube subscribers. While you may be tempted to buy you first thousand subscribers just to get your channel monetized, that's usually a really bad idea! The problem is, none of the subscribers you buy are actually going to watch your videos... Not only will this affect how they rank in search results, but you wont even earn any ad revenue from all the subs you bought, because they wont actually care about watching your videos. And that is assuming you bought REAL subscribers. Most of the services claiming to sell YouTube subscribers in 2022 are actually just using bots.
The best way to get real subscribers on YouTube in 2022 is to master advanced YouTube seo. By optimizing your videos correctly, you will start gaining new subscribers on YouTube automatically, every single day! Although SEO takes some time to start working, it is definitely worth the time you'll invest to rank your videos.
Will Learning Advanced YouTube SEO Increase Watch Time And Ad Revenue?
You betcha! Search engine optimization is one of the main ways creators drive traffic to their YouTube videos for free, without having to spend money on ads. YouTube advertising can be expensive, especially for new channels. The best part about YouTube seo is that it is completely free. Anyone can learn how to properly use keywords and links to make their videos show up organically in search results.
The more time you spend optimising your YT videos, the more people will find and watch them. Once your channel gets 1000 subscribers, you can get it monetized. That means that all of these free views on your videos will turn into monthly recurring passive income. In other words, you will make money every single month from your YouTube videos is you master advanced YouTube seo!